Live Galleries News
Live Galleries News Schlagzeilen
Phil Collins - Not Dead Yet Tour / Still Not Dead Yet Tour Live! 2017-2019
What Phil Collins has achieved in his life so far is definitely impressive: he is a singer, songwriter, instrumentalist, record producer and actor. He was the drummer and later the lead singer of iconic progressive rock band Genesis, and afterwards became a highly successful solo artist. After being absent from the stage for some years, Collins announced his autobiographic "Not Dead Yet" (2017-2019) / "Still Not Dead Yet Live" (2019ff) tour on 17 October 2016 at a press conference held at the Royal Albert Hall in London. As of 2019, the tour is still running.

Collins' long term lighting designer Patrick Woodroffe has created a stylish, animated lightshow, which is directed and operated on the road by Roland Greil, who also acted as the associate designer for the show - the two have collaborated on a number of projects in recent years including Adele, and on this one they worked closely with set and scenic designer, Misty Buckley.

Patrick has worked for the artist for nearly 20 years, and this tour celebrated his return from "retirement", starting off with five nights at London's Royal Albert Hall - which sold out in 15 seconds - and multiple shows in the Lanxess Arena in Cologne and the Accor Hotels Arena in Paris. It also culminated in the former rock supergroup Genesis drummer's largest ever solo show in London's Hyde Park.

The show - for which Collins is most definitely centre stage - is based around a stunningly elegant and almost timeless - but understatedly modern - stage concept with a flexible and vibrant lighting rig. Two LED screens are an integrated part of the scenery together with some additional "soft" scenic elements like an Austrian gauze, a chic silver curtain and a star cloth adding flourishes of classic stage magic.

A wide dynamic range of lighting looks have been crafted by Patrick and Roland, all taking the music as their base inspiration. Some numbers are classically theatrical, others are full-on pop-tastic, and as the set unfolds it reveals a run of gripping, memorable rock looks and progressive contemporary scenes. Two songs even feature a "ballet" of lights, utilizing 11 fixtures rigged on individual hoists with RSC Lightlocks that move freely above the stage.

Flipping between so many moods, smooth and seamless transitions were essential for the lightshow flow. Forty-seven of Robe BMFLs are rigged between the overhead positions and on two vertical side ladders upstage and are used as key lights, backlighting spots and traditional spots to create tight, precise looks. BMFLs are a huge part of the show and were selected for their "Versatility and elegance, plus the ability to create some very powerful looks," stated Roland.

The 48th BMFL Spot is being controlled via the Robo Spot system and is used as Phil's main backlight instead of a standard truss spot. There are both physical and aesthetic reasons for this. Firstly, because it is handy to control certain parameters from the grandMA2 lighting desk. More importantly still, it is a very tight rig, so there isn't the space to rig a classic back truss spot, which would also not be appropriate for the clean and definitive aesthetic of the design. Robo Spot has been developed for exactly this type of scenario - where a follow-spot operator cannot be placed directly at the controlled fixture. The system can remotely control any Robe BMFL fixture and utilizes an external camera to follow the performer. The PATT 2013s are used for three songs in the set as elegant looking lighting fixtures, as well as a scenic element.

Video is integral to the show, with a balanced mix of special playback content created by Sam Pattinson of Treatment and IMAG directed by Ruary Macphie, while Joshua Keys handles the media servers. The show's styling features IMAG feeds imaginatively treated with colours or shown in sepia, monochrome, etc.

Patrick first specified Robe moving lights on one of his designs in 2007 - Color Spot 2500E ATs for the Genesis "Turn It on Again" world tour. More recently, BMFLs have started making regular appearances in his work including for the AC/DC and Adele world tours. He used Pointes on the Rolling Stones 2014 "On Fire" European tour.

Design Process

Roland explained the essence of the workflow between him and Patrick, which will kick off with initial design ideas from Patrick for which he draws on multiple inspirations and sources. They discuss creating a lighting rig together, thinking about fixtures, visual effects, contexts etc. and including other elements like scenics and video. Based on their conclusions, Roland then concentrates on looking after the details, like lighting positions, fixture choices etc. - maintaining a fluid and ongoing dialogue throughout with Patrick.

Further down the line, Roland handles the technical and administrative elements with the tour production team and different vendors, while Patrick is engaged with the artist directly, managing client relations as well as maintaining a keen eye on the overall evolving picture. Ahead of rehearsals, Roland will break down the proposed set musically and use pre-viz technology to create basic building blocks, so they are well-prepared and can bring a basic show to this stage of the process. This facilitates the best and most efficient use of production rehearsal time - which is always tight and often pressured - where together and in conjunction with the whole production team and the artist, they will refine and finesse the lightshow into a final visual result.

Photos: Manfred H. Vogel


Setlist (update 2019)

Against All Odds
Another Day In Paradise
Hang In Long Enough
Don't Lose My Number
Throwing It All Away (Genesis)
Follow You Follow Me (Genesis)
I Missed Again
Who Said I Would
Separate Lives (Stephen Bishop)
- Drum Trio
Something Happened On The Way To Heaven
You Know What I Mean
In The Air Tonight
You Can't Hurry Love (Supremes)
Dance Into The Light
Invisible Touch (Genesis)
Easy Lover (Philip Bailey)
Sussudio

Take Me Home


Tour Dates - Not Dead Yet Tour 2017/2018

Leg One - Europe

02.06.2017 Echo Arena, GB-Liverpool
04.06.2017 Royal Albert Hall, GB-London
05.06.2017 Royal Albert Hall, GB-London
07.06.2017 Royal Albert Hall, GB-London
11.06.2017 Lanxess Arena, Köln
12.06.2017 Lanxess Arena, Köln
14.06.2017 Lanxess Arena, Köln
15.06.2017 Lanxess Arena, Köln
16.06.2017 Lanxess Arena, Köln
18.06.2017 Accor Hotels Arena, F-Paris
19.06.2017 Accor Hotels Arena, F-Paris
20.06.2017 Accor Hotels Arena, F-Paris
22.06.2017 Accor Hotels Arena, F-Paris
23.06.2017 Accor Hotels Arena, F-Paris
25.06.2017 Aviva Stadium, IR-Dublin
30.06.2017 Hyde Park, GB-London
22.11.2017 Motorpoint Arena, GB-Nottingham
24.11.2017 Fly DSA Arena, GB-Sheffield
26.11.2017 Royal Albert Hall, GB-London
27.11.2017 Royal Albert Hall, GB-London
29.11.2017 Manchester Arena, GB-Manchester
01.12.2017 SSE Hydro, SCO-Glasgow
02.12.2017 Metro Radio Arena, GB-Newcastle
03.12.2017 Genting Arena, GB-Birmingham

Leg 2 - Latin America

22.02.2018 Estádio do Maracanã, BR-Rio De Janeiro
24.02.2018 Allianz Parque, BR-São Paulo
25.02.2018 Allianz Parque, BR-São Paulo
27.02.2018 Estádio Beira-Rio, BR-Porto Alegre
06.03.2018 Auditorio Citibanamex, MEX-Monterrey
07.03.2018 Arena VFG, MEX-Guadalajara
09.03.2018 Palacio de los Deportes, MEX-Mexico
10.03.2018 Palacio de los Deportes, MEX-Mexico
13.03.2018 Jockey Club del Perú, PE-Lima
15.03.2018 Estadio Nacional Julio Martínez Prádanos, CHI-Santiago
17.03.2018 Estadio Centenario, UR-Montevideo
19.03.2018 Estadio Presidente Perón, AR-Córdoba
20.03.2018 Campo Argentino de Polo, AR-Buenos Aires
23.03.2018 Coliseo José Miguel Agrelot, PR-San Juan

Leg 3 - North America

05.10.2018 BB&T Center, USA-Sunrise
07.10.2018 Capital One Arena, USA-Washington
08.10.2018 Wells Fargo Center, USA-Philadelphia
09.10.2018 TD Garden, USA-Boston
11.10.2018 Scotiabank Arena, CAN-Toronto
13.10.2018 Prudential Center, USA-Newark
14.10.2018 Barclays Center, USA-Brooklyn
16.10.2018 Bell Centre, CAN-Montreal
18.10.2018 Quicken Loans Arena, USA-Cleveland
19.10.2018 Nationwide Arena, USA-Columbus
21.10.2018 Target Center, USA-Minneapolis
22.10.2018 United Center, USA-Chicago
25.10.2018 Oracle Arena, USA-Oakland
27.10.2018 MGM Grand Garden Arena, USA-Las Vegas
28.10.2018 The Forum, USA-Inglewood

Leg 4 - Oceania

19.01.2019 Suncorp Stadium, AUS-Brisbane
21.01.2019 Quodos Bank Arena, AUS-Sydney
22.01.2019 Quodos Bank Arena, AUS-Sydney
23.01.2019 Quodos Bank Arena, AUS-Sydney
25.01.2019 Adelaide Oval, AUS-Adelaide
28.01.2019 RAC Arena, AUS-Perth
29.01.2019 RAC Arena, AUS-Perth
01.02.2019 AAMI Park, AUS-Melbourne
02.02.2019 AAMI Park, AUS-Melbourne
04.02.2019 AMI Stadium, NZ-Christchurch
06.02.2019 Mission Estate Winery, NZ-Napier

Still Not Dead Yet Live! Tour 2019

Leg 5 - Europe

02.06.2019 Ernst Happel Stadion, A-Wien
04.06.2019 Groupama Stadium, F-Lyon
05.06.2019 Mercedes Menz Arena, Stuttgart
07.06.2019 Olympiastadion, Berlin
08.06.2019 Ceres Park, DK-Aarhus
10.06.2019 Bergenhus Festning, N-Bergen
12.06.2019 Friends Arena, S-Stockholm
14.06.2019 HDI Arena, Hannover
15.06.2019 HDI Arena, Hannover
17.06.2019 Mediolanum Forum, I-Mailand
18.06.2019 Letzigrund Stadion, CH-Zürich
20.06.2019 Goffertpark, NL-Nijmegen
21.06.2019 Rhein Energie Stadion, Köln
22.06.2019 Rhein Energie Stadion, Köln
24.06.2019 Olympiastadion, München
25.06.2019 O2 Arena, CZ-Prag
26.06.2019 PGE Narodowy, PL-Warschau

Leg 6 - United States

23.09.2019 American Airlines Center, USA-Dallas
24.09.2019 Toyota Center, USA-Houston
26.09.2019 Amalie Arena, USA-Tampa
28.09.2019 Infinite Energy Arena, USA-Duluth
29.09.2019 Spectrum Center, USA-Charlotte
01.10.2019 Little Caesars Arena, USA-Detroit
02.10.2019 PPG Paints Arena, USA-Pittsburgh
04.10.2019 Keybank Center, USA-Buffalo
06.10.2019 Madison Square Garden, USA-New York
07.10.2019 Madison Square Garden, USA-New York
09.10.2019 KFC Yum Center, USA-Louisville
11.10.2019 CHI Health Center, USA-Omaha
13.10.2019 Pepsi Center, USA-Denver
15.10.2019 Talking Stick Resort Arena, USA-Phoenix
17.10.2019 Chase Center, USA-San Francisco
19.10.2019 T-Mobile Arena, USA-Las Vegas

(to be continued)


Band

Phil Collins (lead vocals)
Leland Sklar (bass)
Daryl Stuermer (lead guitar)
Ronnie Caryl (rhythm guitar)
Nicholas Collins (drums, piano)
Brad Cole (keyboards)

Arnold McCuller (vocals)
Amy Keys (vocals)
Bridgette Bryant (vocals)
Lamont van Hook (vocals)
Luis Conte (percussion)
Richie "Gajate" Garcia (percussion)

Vine Street Horns
- Harry Kim (trumpet)
- Dan Fornero (trumpet)
- George Shelby (saxophone)
- Luis Bonilla (trombone)

Tour Promoter Germany: Peter Rieger Konzerte (PRK)
Cro: Stay Tru Tour 2018
Hinter der inzwischen wirklich überall bekannten Pandamaske steckt einer der vielseitigsten und erfolgreichsten Künstler Deutschlands – Cro, oder mit bürgerlichem Namen Carlo Waibel, hat nicht nur der deutschen Rapszene ein neues Gesicht gegeben, er ist zudem auch Designer, Produzent und Regisseur.
Nach einer innerhalb von Minuten ausverkauften Clubtour zum neuen Album kehrte er im vergangenen Herbst nochmals auf Hallentour zurück – und sprengte auch da erwartungsgemäß alle Vorverkaufsziele.
Für das Licht- und Setdesign sowie das Operating der Tournee sorgten der Designer Clemens Loeffelholz von Colberg und der Lighting Director Manfred Nikitser, das Operating am Pult übernahmen Markus Buck und Otto Schildknecht.
Loeffelholz von Colberg und Nikitser waren auf der Suche nach einem ebenso simplen wie effektvollen Set und entschieden sich dabei ganz gezielt für die JDC1 Hybridstrobes und die neuen KNV-Module von GLP. "Wenn ein Design einfach sein soll, dann müssen einzelne Lampen mehrere Funktionen erfüllen können", so Clemens Loeffelholz von Colberg. Dazu kommen noch ein paar ganz typische Anforderungen für Rap und Hip Hop, nämlich viele Farben, Strobes für die typischen HiHat-Sounds und das richtige Durchsetzungsvermögen. "Da ist das JDC1 aktuell einfach die beste Wahl, da es in meinen Augen zurzeit das beste Hybridstrobe auf dem Markt ist." Und Manfred Nikitser ergänzt um seine Beweggründe: "Ich denke, wenn es um LED geht, dann hat GLP gerade die Nase vorne. Insbesondere, wenn es um Innovation und Möglichkeiten geht. Ich fand es schon immer sehr spannend, Lampen wie Videoelemente zu nutzen, und da gibt es schlicht nichts Gleichwertiges im Moment. Es passt alles – die Farben, die Helligkeit, die Effekte." Besonders angetan war er dabei von den Möglichkeiten, die das JDC1 ihm bietet. "Es schaut einfach immer anders aus, ich kann jedes Pixel einzeln ansteuern, die Kacheln oder die Röhre einzeln oder gemeinsam nutzen", beschreibt er die Möglichkeiten des JDC1. So setzten die beiden – ganz getreu ihrer Idee, jede Lampe multifunktional anzuwenden – die Hybridstrobes von GLP nicht nur als Strobe ein, sondern zusätzlich auch noch als Washlight und Blinder. "Eine echte Effektschleuder", so Manfred Nikitser kurz und knapp. "Die JDC1 waren in den Towerkonstruktionen montiert und haben so die Bühne hell gemacht. In den Breaks haben wir sie einfach nach vorne gedreht und als Blinder genutzt. Das war fast immer mehr Impact, als wir brauchten."
Ebenfalls mit im Gepäck waren die neuen KNV-Module von GLP. "Wir brauchten etwas, womit wir die charakteristische Maske inszenieren konnten. Für die Augen war da etwas gefragt, was praktisch seamless blieb und zudem auch noch genug Power hatte, um durch das Plexiglas davor zu stroben. Da ist KNV mit seiner Bauform, dem Output und seiner Reihenbauweise schlicht das Mittel der Wahl", beschreibt Manfred Nikitser die Aufgabenstellung und die passende Lösung. "Beide Lampen, sowohl die KNV als auch die JDC1, sind einfach top", fasst Loeffelholz von Colberg zusammen. "Mit dem Output und Impact denkt man natürlich sofort an die großen Shows, aber dennoch sind sie auch im kleinen Rahmen hochinteressant." Und Manfred Nikitser fügt noch an: "In meinen Augen ist das JDC1 wirklich das erste, sinnvolle Colorstrobe, das keine Wünsche offenlässt. Sinnvolle Features, eine klare Programmierung und vielseitig einsetzbar. Kurz und knapp: Der Hammer. Vor einem Jahr noch hätte ich gesagt, eine dynamische Show nur mit Strobes ist unmöglich. Aber da kannte ich das JDC1 noch nicht."
Gespannt sein darf man auf die nächsten Projekte der Beiden. Ganz sicher ist dann aber auch wieder Material von GLP mit am Start. "Bei OKKID hatte ich schon JDC1 dabei", erinnert sich Clemens Loeffelholz von Colberg."Zur Zeit ist RIN mit seinem Album Megatron noch auf Tour und spielt auf einer komplett mit impression X4 Bars unterleuchteten Bühne mit durchsichtigem Boden. Bei den Lampen von GLP finde ich es nämlich auch sehr spannend, andere, ungewohnte Formen wie zum Beispiel eine Bar einzusetzen. GLP arbeitet da zuletzt mit den impression X4 Bars, den KNV Modulen und auch dem JDC1 sehr architektonisch. Das macht es für mich als Setdesigner immer wieder sehr interessant."
Fotos: Stephan Kwiecinski
Setlist
hi
fkngrt
my life
Hi Kids
Allein
Bad Chick
Du
I Know
kapitel 1
forrest gump
fake you.
noch da
Baum
SMS
slow down (with Ace Tee)
oneway
Turn up
Hey Girl / King of Raop / Kein Benz
Meine Gang (mit Dajuan)
Tag & Nacht (Danju)
Rockstar
Einmal um die Welt
Traum
2kx

Lange her
Victoria's Secret
Bye Bye
Easy
Unendlichkeit
Tour Dates
Stay Tru Tour 2018
09.06.2018 Mahnkesche Wiese, Stralsund
18.08.2018 Afrika-Karibik-Festival, Volksfestplatz, Aschaffenburg
08.11.2018 ISS DOME, Düsseldorf
09.11.2018 Barclaycard Arena, Hamburg
10.11.2018 Max-Schmeling-Halle, Berlin
11.11.2018 Festhalle Frankfurt
15.11.2018 Wiener Stadthalle Halle D, Wien
16.11.2018 Olympiahalle, München
17.11.2018 Arena Nürnberger Versicherung, Nürnberg
22.11.2018 Samsung Hall, Zürich
23.11.2018 Hanns-Martin-Schleyer-Halle, Stuttgart
29.11.2018 ÖVB-Arena, Bremen
30.11.2018 TUI Arena, Hannover
01.12.2018 Arena, Leipzig
Scorpions: 50th Anniversary World Tour
Für die aktuellen Shows der Scorpions in Lyon, Hamburg, Köln, Berlin, Leipzig und Frankfurt kam kinetisches Equipment von Movecat zum Einsatz. Insgesamt wurden 59 Motoren installiert, davon zehn MC D8+ 1 to., neun MC Eco 1 to. und vierzig MC D8+ 0,5 to. Satis + Fy Live Entertainment & Touring Support in Werne hat die Shows für die Scorpions realisiert und das Movecat Equipment aus ihrem umfangreichen Mietpark bereitgestellt.

Dazu Andreas Fiekers vom Lighting & Rigging Department bei Satis + Fy: "Wir sind mit dem Material zufrieden und konnten damit die Produktionen der Scorpions in Hallen mit jeweils rund 10.000er Kapazitäten optimal betreuen". Eingesetzt wurde das Material für die Positionierung von Beleuchtungs- und Beschallungsequipment sowie die Bewegungen der seitlichen Leitertraversen.

Fotos: Ralph Larmann, Stephan Kwiecinski (folgen!)


Setlist

Intro
Going Out With A Bang
Make It Real
The Zoo
Coast To Coast
70s Medley:
- Top Of The Bill
- Steamrock Fever
- Speedy's Coming
- Catch Your Train
We Built This House
Delicate Dance
Acoustic Medley:
- Always Somewhere
- Eye Of The Storm
- Send Me An Angel
Wind Of Change
Rock'n'Roll Band
Dynamite
Overkill (Motörhead)
Drum Solo (Mikkey Dee)
Blackout
No One Like You
Big City Nights

Still Loving You
Holiday (occasional)
Rock You Like A Hurricane


Tour Dates

50th Anniversary Tour (last leg 2016)

20.11.2016 Zénith de Dijon, F-Dijon
23.11.2016 Lanxess Arena, Köln
25.11.2016 Arena Leipzig, Leipzig
27.11.2016 Festhalle, Frankfurt
29.11.2016 Barclaycard Arena, Hamburg
02.12.2016 Mercedes Benz Arena, Berlin

Crazy World Tour 2017

18.06.2017 Graspop Metal Meeting, B-Dessel
24.06.2017 Life Festival, P-Oswiecim
12.07.2017 Campos del Malecón, E-Torrelavega
14.07.2017 Stone & Music Festival Albergue El Prado, Mérida, E-Badajoz
15.07.2017 Festival Marés Vivas, POR-Vila Nova de Gaia
17.07.2017 Festival de Nîmes, F-Nîmes
19.07.2017 Festival Guitare en Scène, F-Saint-Julien-en-Genevois
23.07.2017 Schwörfestival, Ulm
14.09.2017 Santander Arena, US-Reading
16.09.2017 Madison Square Garden, US-New York
19.09.2017 Place Bell, CAN-Laval
22.09.2017 Molson Canadian Amphitheatre, CAN-Toronto
23.09.2017 Allstate Arena, US-Rosemont
25.09.2017 1st Bank Center, US-Denver
26.09.2017 Usana Amphitheatre, US-Salt Lake City
29.09.2017 Veterans Memorial Arena, US-Spokane
30.09.2017 Tacoma Dome, US-Tacoma
03.10.2017 Grand Sierra Resort, US-Reno
04.10.2017 Oracle Arena, US-Oakland
07.10.2017 The Forum, US-Los Angeles
08.10.2017 Talking Stick Resort Arena, US-Phoenix
11.10.2017 Freeman Coliseum, US-San Antonio
12.10.2017 Pavilion at The Music Factory, US-Dallas
14.10.2017 BB&T Center, US-Ft. Lauderdale
15.10.2017 Amalie Arena, US-Tampa
28.10.2017 Iceberg Arena, RUS-Sochi
30.10.2017 Basket-Hall, RUS-Krasnodar
01.11.2017 Olimpijski, RUS-Moskau
03.11.2017 Ice Palace, RUS-Sankt Petersburg
05.11.2017 KRK Nagorny, RUS-Nizhnij Novgorod
07.11.2017 Ufa-Arena, RUS-Ufa
09.11.2017 KRK Uralez, RUS-Yekaterinburg
11.11.2017 Sport Palace, UKR-Kiev
22.11.2017 Spektrum, NOR-Oslo
24.11.2017 Scandinavium, S-Gothenberg
25.11.2017 Ericsson Globe, S-Stockholm
27.11.2017 Hartwall Arena, FIN-Helsinki
29.11.2017 Royal Arena, DK-Kopenhagen
03.12.2017 Ostravar Aréna, CZ-Ostrava
05.12.2017 Arena Stožice, SLO-Ljubljana
07.12.2017 Kombank-Arena, SER-Belgrad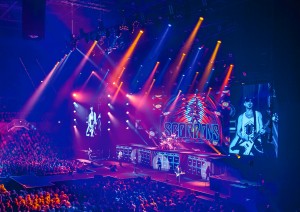 Tesla: Tour 2017
American heavy rock band Tesla has cultivated a loyal fan base over the last 30 years, playing an unpretentious, blue-collar style of music that hard rock audiences love. For an ongoing tour that started in January, band lighting designer and creative director Ignacio "Iggy" Rosenberg is using an Elation rig to complement the band's big rock sound and surprising (to some) long list of hits.

"The main thing was they were venturing into having more of a production for the first time in years, so we were trying to be cautious about spending too much, but also giving them as much of a show as we could," commentedIggy, who has been working with the band for the past three years. "This was a great tour to understand the concept of providing something that was inexpensive, but not cheap."

Working from a short production timeline, Iggy chose Platinum FLX hybrid moving heads, ACL 360 Matrix LED moving head panels and Protron3K Color strobes to light the show, along with other gear. "They're a straight up rock band, so much of the lighting tends to follow the drive of their songs," he says. "That being said, the more they saw and liked, the more freedom they gave me to keep pushing things. They're a fantastic group of guys and definitely know what they don't like or don't want to see." What the band does like are the high impact looks from Platinum FLX hybrid movers that Iggy has located about seven feet off the ground on amp carts. "They really have been a surprise since I had never seen them before," the LD says of the 20,000-lumen multi-functional fixture that can operate as a beam, spot or wash light.

Teamed with the Platinum FLX fixtures on the amp carts are Protron Color LED strobes, which have a varying role in the show. Located behind a rather expansive drum kit on riser boxes along with some of the Protron strobes are Elation ACL 360 Matrix LED moving head panels, which the LD says he uses more as a set piece than lighting. "We couldn't pixel-map them because of the fast turnaround, but it's in the books for the future," he explains.

Supplying the Elation gear for Tesla's shows is production services company Sure Sound & Lighting of Grand Island, Nebraska, whose Larry Suhr and Jeremy Wannthe LD thanks "for putting up with my endless demands." Tesla will be playing dates across North America through the rest of the year.


Setlist

MP3
Into The Now
The Way It Is
Hang Tough
Heaven's Trail (No Way Out)
Mama's Fool
Acoustic Set
- Cumin' Atcha Live / Truckin' (Grateful Dead)
- Paradise
- Signs (Five Man Electrical Band)
What You Give
Save That Goodness
Edison's Medicine (Man Out Of Time)
Song & Emotion
Love Song
Little Suzi (Ph.D.)

Modern Day Cowboy


Tour Dates

01.02.2017 Arcada Theatre, US-St. Charles
03.02.2017 Hard Rock Hotel Casino, US-Sioux City
04.02.2017 Mystic Lake Casino, US-Prior Lake
07.02.2017 The Pageant, US-St. Louis
08.02.2017 Pabst Theater, US-Milwaukee
11.02.2017 Hobart Arena, US-Troy
12.02.2017 Louisville Palace, US-Louisville
14.02.2017 Ryman Auditorium, US-Nashville
16.02.2017 Packard Music Hall, US-Warren
17.02.2017 Firekeepers Casino Hotel, US-Battle Creek
18.02.2017 Star Plaza Theater, US-Merrillville
21.02.2017 The Fillmore, US-Detroit
23.02.2017 Arvest Bank Theatre, US-Kansas City
24.02.2017 Choctow Casino, US-Pocola
25.02.2017 Choctow Casino Resort, US-Durant
28.02.2017 Brady Theatre, US-Tulsa
02.03.2017 ACL Live At Moody Theater, US-Austin
03.03.2017 Aztec Theatre, US-San Antonio
04.03.2017 House Of Blues, US-Houston

mit Def Leppard und Poison

08.04.2017 SNHU Arena, US-Manchester
12.04.2017 Mohegan Sun Arena, US-Uncasville
14.04.2017 Royal Farms Arena, US-Baltimore
15.04.2017 Nassau Coliseum, US-Uniondale
17.04.2017 Van Andel Arena, US-Grand Rapids
19.04.2017 Resch Center, US-Green Bay
21.04.2017 Xcel Energy Center, US-St Paul
22.04.2017 Sanford Premier Center, US-Sioux Falls
24.04.2017 Wells Fargo Arena, US-Des Moines
27.04.2017 Bridgestone Arena, US-Nashville
02.05.2017 Tuscaloosa Amphitheatre, US-Tuscaloosa
03.05.2017 Lakewood Amphitheatre, US-Atlanta
05.05.2017 John Paul Jones Arena, US-Charlottesville
24.05.2017 Pinnacle Bank Arena, US-Lincoln
29.05.2017 Broadmoor World Arena, US-Colorado Springs
31.05.2017 Brick Breeden Fieldhouse, US-Bozeman
07.06.2017 Spokane Arena, US-Spokane
09.06.2017 White River Amph, US-Seattle
10.06.2017 Moda Center, US-Portland
12.06.2017 Save Mart Center, US-Fresno
14.06.2017 Citizens Bank Arena, US-Ontario
16.06.2017 Sleep Train Amphitheatre, US-San Diego
17.06.2017 MGM Grand Garden Arena, US-Las Vegas
19.06.2017 Asana Amphitheatre, US-Salt Lake City
22.06.2017 Hollywood Casino Amphitheater, US-St Louis
24.06.2017 Hollywood Casino Amphitheater, US-Chicago
25.06.2017 Klipsch Music Center, US-Indianapolis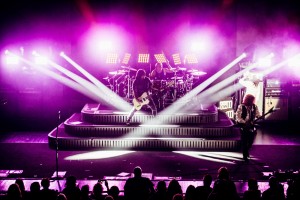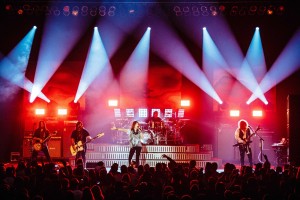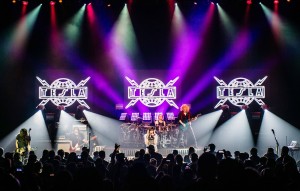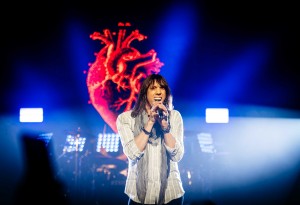 Metallica: World Wired Tour 2017
Metallicas World Wired Tour rollt momentan mit Vollgas durch die größten Stadien und Festivalgelände in Nordamerika und elektrisiert die generationenübergreifende Fangemeinde der Kultband. Für die klangliche Sättigung der Venues, die oft mehr als 50.000 Zuschauer fassen, ist ein massives Meyer Sound Leo Family Beschallungssystem von VER Tour Sound mit auf Tour, und zum ersten Mal überhaupt - der viszerale Effekt des neuen VLFC Very Low Frequency Control Element.

Diese neue Technologie im Zaum zu halten ist die Aufgabe des FOH-Ingenieurs "Big Mick" Hughes (Foto), der seit 33 Jahren für den Sound der Band zuständig ist. Hughes gefällt am Meyer Sound System die Linearität des Systems, wenn er den Pegel unter summierenden SPL-Beschränkungen halten muss. "Du wählst die Lautstärke, die du willst und die Tonalität ändert sich nicht, ganz im Gegensatz zu einigen anderen PAs, die du pegelmäßig an einem gewissen Sweet Spot halten musst. Es ist die einfachste PA der Welt, wenn Du leiser sein musst."

Mit seinem weltweiten Konzert-Debüt auf der World Wired Tour ist Meyer Sounds neues VLFC Very Low Frequency Control Element ein starkes Tool um nur eine Oktave - und zwar diejenige, die die untere Schwelle des Hörens begrenzt - von 32 Hz bis 14 Hz wiederzugeben. Zwei end-fired Arrays mit jeweils 21 VLFCs erzeugen eine intensive "Schockwelle". "Wir verwenden die VLFC als Spezialeffekt um das realistische Erlebnis einer Explosion zu schaffen, die man mehr in der Brust fühlt, als man sie mit den Ohren wahrnimmt", erklärt Hughes. "Wenn die Pyro für Songs wie 'One' abgefeuert wird, vervollständigen die VLFC Arrays den visuellen Effekt. Man erlebt den Blitz des Lichts und dann bekommt man die Erschütterung dieser massiven Unterschallwelle zu spüren, man kann definitiv fühlen, wie viel Luft bewegt wird."

Eine noch breitere Front aus 85 1100-LFC Low-Frequency Control Units, die den Bereich von 28 Hz bis 90 Hz wiedergeben, liefern den hörbaren Teil des tiefen Basses der Show. Diese werden je nach Venue als geflogene Arrays, end-fired Arrays neben der Bühne und an den Delay Towern eingesetzt. Das Hauptsystem besteht in der Standard Stadion Konfiguration aus vier Main Hangs mit je 18 Leo Line Array Lautsprechern. Die hinteren Bereiche der Venues werden von drei Delay Türmen mit je acht Lyon-M Main Lautsprechern über acht Lyon-W Wide Coverage Lautsprechern beschallt. Zwanzig Leopard Lautsprecher sind auf der Bühne als Front Fill verteilt, weitere 12 kommen an den Delay Towern zum Einsatz. Zusätzliche UPQ-1P Lautsprecher werden nach Bedarf für diverse Fills verwendet.

Die World Wired Tour bietet außerdem die bei weitem umfangreichste Implementierung der Meyer Sound Galileo Galaxy Netzwerkplattform. Insgesamt 14 Galaxy-Einheiten und zehn Extreme Networks Summit X440 Series Switches sind über ein redundantes Glasfasernetz mit dem IEEE-entwickelten AVB-Protokoll verknüpft. Sowohl Galaxy als auch die Switches wurden nach den AVB Standards von der Avnu Alliance zertifiziert. Die drei Galaxy 816-Network Processors am FOH sind der Mittelpunkt und übertragen Streams zu den Galaxy Einheiten, die bei den linken und rechten Main Arrays und an den drei Delay Towern positioniert sind. Vor jeder Show wird das umfangreiche Material sorgfältig von VERs Systemingenieur Christopher Nichols aligned.

Alle Aktivitäten am FOH drehen sich um Big Micks bevorzugte Midas XL-8 Konsole mit einem TC Electronic D2 Delay, einem Vintage Korg DRV 3000 (für "Master of Puppets") und einem BBE Sonic Maximizer (für Toms) im Outboard. Ein 10EaZy Pegelmesssystem nimmt dabei dauerhaft einen der Bildschirme der Midas ein. Auf der Bühne kommen Shure Super 55 Deluxe Vocal Mikrofone zum Einsatz, Ulrichs Kit wird von einem Sortiment von DPA, Audix, Shure und Audio-Technica Mikrofone abgenommen. Die Gitarren laufen direkt über Fractal Audio Preamp-Prozessoren.

Der erste Teil der World Wired Tour startete am 10. Mai im M&T Bank Stadium in Baltimore und wird am 16. Juni im Commonwealth Stadium in Edmonton, Alberta beendet. Von den 26 Terminen der Tour sind 12 in Stadien von NFL-Teams, der Rest der Konzerte findet in Baseball- oder Fußballstadien, auf Festivalgeländen oder in anderen Venues mit einer Kapazität von 50.000 Zuschauern statt. Die einzige Ausnahme ist das Nassau Veterans Memorial Coliseum, eine kleinere Arena, in der Metallica zur großen Eröffnungsfeiern nach umfangreichen Renovierungsarbeiten spielen. Die Tour geht im September mit Konzerten in europäischen Indoor-Arenen weiter und führen die Band dabei unter anderem nach Köln, Mannheim, Hamburg, Wien, Stuttgart, Genf, München und Leipzig.

Photos: Jay Blakesberg


Setlist

The Ecstasy of Gold (Ennio Morricone) (Intro)
Hardwired Intro
Hardwired
Atlas, Rise!
For Whom The Bell Tolls
Creeping Death
The Unforgiven
Now That We're Dead
Moth Into Flame
Wherever I May Roam
Halo On Fire
Hit The Lights
Sad But True
One
Master Of Puppets
Fade To Black
Seek & Destroy

Battery
Nothing Else Matters

Enter Sandman


Tour Dates

26.10.2016 Coliseo de Puerto Rico, PR-San Juan
29.10.2016 Parque Bicentenario, ECU-Quito
01.11.2016 Hipódromo De Los Andes, COL-Bogotá
03.11.2016 Estadio Cementos Progreso, Guatemala City
05.11.2016 Estadio Nacional, CR-San José
18.11.2016 House of Vans, UK-London
29.11.2016 Opera House, CAN-Toronto
15.12.2016 The Fonda Theatre, US-Los Angeles
17.12.2016 Fox Theater, US-Oakland

11.01.2017 Gocheok Sky Dome, Seoul
18.01.2017 Le Sports Center, Beijing
20.01.2017 Asiaworld-Expo, Hong Kong
22.01.2017 Indoor Stadium, Singapur
03.02.2017 Royal Arena, DK-Kopenhagen
07.02.2017 Royal Arena, DK-Kopenhagen
09.02.2017 Royal Arena, DK-Kopenhagen
01.03.2017 Foro Sol, MEX-Mexico City
03.03.2017 Foro Sol, MEX-Mexico City
05.03.2017 Foro Sol, MEX-Mexico City
25.03.2017 Interlagos Racetrack, BR-São Paulo
31.03.2017 Hippodrome San Isidro, ARG-Buenos Aires
01.04.2017 Parque O'Higgins, CHI-Santiago
10.05.2017 M&T Bank Stadium, US-Baltimore
12.05.2017 Lincoln Financial Field, US-Philadelphia
14.05.2017 MetLife Stadium, US-East Rutherford
17.05.2017 The New Coliseum, US-Uniondale
19.05.2017 Gillette Stadium, US-Foxborough
21.05.2017 Mapfre Stadium, US-Columbus
04.06.2017 Busch Stadium, US-Louis
07.06.2017 Sports Authority Field at Mile High, US-Denver
11.06.2017 NRG Stadium, US-Houston
14.06.2017 Alamodome, US-San Antonio
16.06.2017 AT&T Stadium, US-Dallas
18.06.2017 Soldier Field, US-Chicago
05.07.2017 Camping World Stadium, US-Orlando
07.07.2017 Hard Rock Stadium, US-Miami
09.07.2017 SunTrust Park, US-Atlanta
12.07.2017 Comerica Park, US-Detroit
14.07.2017 Festival D'Ete de Quebec, US-Quebec
16.07.2017 Rogers Centre, US-Toronto
19.07.2017 Parc Jean-Drapeau, US-Montreal
29.07.2017 Rose Bowl, US-Los Angeles
04.08.2017 University of Phoenix Stadium, US-Phoenix
06.08.2017 Petco Park, US-San Diego
07.08.2017 AT&T Park, US-San Francisco
09.08.2017 CenturyLink Field, US-Seattle
14.08.2017 BC Place, US-Vancouver
16.08.2017 Commonwealth Stadium, US-Edmonton
02.09.2017 Royal Arena, DK-Kopenhagen
04.09.2017 Ziggo Dome, NL-Amsterdam
06.09.2017 Ziggo Dome, NL-Amsterdam
08.09.2017 Accorhotels Arena, F-Paris
10.09.2017 Accorhotels Arena, F-Paris
12.09.2017 Halle Tony Garnier, F-Lyon
14.09.2017 Lanxess Arena, Köln
16.09.2017 Lanxess Arena, Köln
22.10.2017 The O2 Arena, UK-London
24.10.2017 The O2 Arena, UK-London
26.10.2017 The SSE Hydro, UK-Glasgow
28.10.2017 Manchester Arena, UK-Manchester
30.10.2017 Genting Arena, UK-Birmingham
01.11.2017 Sportpaleis, B-Antwerpen
03.11.2017 Sportpaleis, B-Antwerpen

01.02.2018 MEO Arena, POR-Lissabon
03.02.2018 Wizink Center, E-Madrid
05.02.2018 Wizink Center, E-Madrid
07.02.2018 Palau Sant Jordi, E-Barcelona
10.02.2018 Pala Alpitour, I-Turin
12.02.2018 Unipol Arena, I-Bologna
14.02.2018 Unipol Arena, I-Bologna
16.02.2018 SAP Arena, Mannheim
27.03.2018 Jyske Bank Boxen, DK-Herning
29.03.2018 Barclaycard Arena, Hamburg
31.03.2018 Wiener Stadthalle, A-Wien
02.04.2018 O2 Arena, CZ-Prag
05.04.2018 Sports Arena, H-Budapest
07.04.2018 Schleyerhalle, Stuttgart
09.04.2018 Schleyerhalle, Stuttgart
11.04.2018 Palexpo, CH-Genf
26.04.2018 Olympiahalle, München
28.04.2018 Tauron Arena, P-Krakau
30.04.2018 Leipzig Arena, Leipzig
02.05.2018 Telenor Arena, N-Oslo
05.05.2018 Ericsson Globe, S-Stockholm
07.05.2018 Ericsson Globe, S-Stockholm
09.05.2018 Hartwall Arena, FIN-Helsinki
11.05.2018 Hartwall Arena, FIN-Helsinki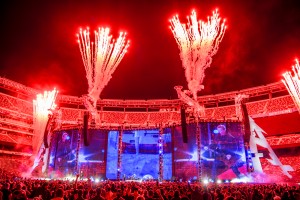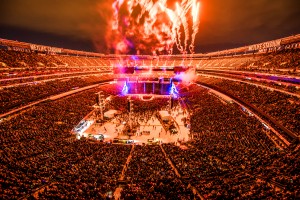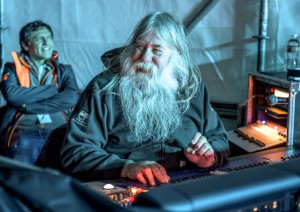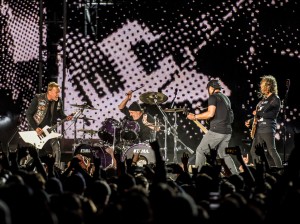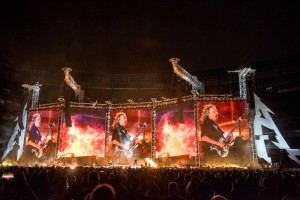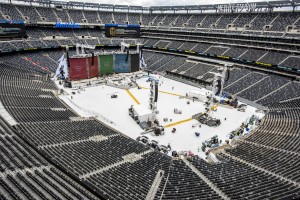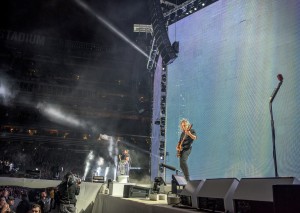 Snarky Puppy: European Tour 2017
Award winning lighting designer Francis Clegg applied his imagination and magic to the latest Snarky Puppy tour, where his penchant for creating interesting and different visual environments is perfectly suited to the band's improvisational instrumental jazz-pop sounds. Colour Sound Experiment was delighted to be the lighting and video supplier for the tour. The west London based company has worked on other projects with Francis, part of creative practice design Mirrad, including most recently, Giggs and Kano. "You know that a design will look fresh and alternative when Francis' name is on it," commented Colour Sound's H (Haydn Cruickshank).

Francis worked on Snarky Puppy's 2015 UK tour, their first with full production. He finds the fluidity and organic nature of the music and performance very inspirational. Every show is unique, and that provided a clear starting point for the visual design which also had to be infinitely flexible. A key is being able to operate on the fly and apply accents, punctuation and nuances, sometimes very subtly as and when they are happening with the music – almost like another instrument. There's no set list at Snarky Puppy gigs and if they do play the same piece of music two nights running, it won't be the same arrangement so it's absolutely a 'buskers paradise'.

This tour also took the production levels up a notch with the addition of a remote operated robo-cam (utilising Panasonic AW-UE70 4Ks) system which was also operated by Francis along with lighting and the live mix, who took the challenge of multi-tasking in his stride. Also informing the design was the itinerary, which included a wide variety of venues across the UK and Europe. The rig had to be scalable, and the final designs included an A rig for the UK dates and a smaller B rig for Europe.

Video and video sharing media channels have been prominent in the distribution of Snarky Puppy's live material so the band are used to cameras, so with an average of 10 musicians onstage for a performance, Francis also wanted a neat way of featuring solos and came up with the idea of individual rotating screens and the camera system. The band are also somewhat of a cult act amongst serious musicians – so knew he needed to have some more technical shots with the cameras, revealing specific angles related to the instrument and players, so camera positioning – two upstage and two downstage on mic stands - was done with this in mind. Projection also fitted as an appropriate aesthetic for the overall look and a solution that was flexible enough to be fitted into the smaller venues.

Onstage in the full set up - were 10 x 2 metre wide super-light screens custom made by Hangman, arranged in two rows of five on two separate trusses. These were all rigged on Robe MediaSpinner 50 ATs, which proved a neat solution, with a Portman P1 retro lamp on the reverse side of the screen, chosen for complete contrast and for their way-cool, highly distinctive flower-like appearance and warm tungsten output. The projector was a single Barco 30K positioned at FOH and the four Robo-cam signals were fed into a Green Hippo Amba media server via a 4-in-1-out Quad-Split from Decimator Design, allowing any camera to be flexibly assigned to any screen.

Francis controlled them using a Panasonic AW-RP50 remote camera controller stationed at FOH, a compact unit which enables presets, live control and other functions. In terms of lighting, the brief was to make it big, sumptuous and exciting without being too poppy or ostentatious – but with musical intensity and flow of the show, there were plenty of massive moments. Francis approaches the inventive structure of the music with one basic signature lighting look for each piece of music, within which he has a number of pictures and effects to hand that can be added, subtracted or layered in a similarly fluid and musical way. This very rhythmic way of running lights requires a lot of concentration. When it came to lighting and architecture around the space he opted for four raked upstage/downstage finger trusses, with four towers at the back extending the line of the fingers down to the floor at the back.

Twenty Robe Pointes were rigged on the fingers and towers and provided a great diversity of aerial looks, prism effects, beams, frosts, colour flips and all the other things. The wash fixtures were 30 x Chauvet R2s, 16 rigged in the air and 14 placed on the floor, and their task was to wash the band and the stage and help highlight the soloists as well as facilitate and augment the various camera angles and ensure clarity for the more technical shots mentioned earlier. Some ETC Source Fours were added for key lighting, which was also important for the camera shots and eight Robe LEDWash 600s were available on the front truss for additional and support washes. A set of tungsten blinders highlighted the audience, all run from an Avo Quartz main console.

"It was essentially a bit of 'back-to-basics' approach to lighting" explained Francis, "defining areas of the stage, creating an ambience and mood throughout the set and underscoring some fantastic musicianship". He says the biggest challenges were the expectations. "It's a different audience to a rock, pop or dance crowd, very demanding, so it had to be an attractive yet thoughtful show that was totally cutting edge!" Zak Nicholson worked alongside Francis as a technician on the tour and they were joined by a Colour Sound crew of John Lahiffe (Afghan John) and Jasper Johns who ensured everything went together smoothly and efficiently for the popular tour which included a highly charged performance at London's Brixton Academy.

Photos : Louise Stickland


Setlist (O2 Brixton Academy London)

Beep Box
Grown Folks
Ready Wednesday (Preceded by Bill Laurence Piano Solo)
Tarova
Palermo
Thing Of Gold
Big Ugly
What About Me?

Lingus


Tour Dates

20.04.2017 Budapest Spring Festival, H-Budapest
21.04.2017 Teatro Colosseo, I-Torino
22.04.2017 Auditorium Santa Chiara, I-Trento
23.04.2017 Palazzo Dei Congressi, I-Pisa
24.04.2017 Estragon Club, I-Bologna
26.04.2017 Casa Da Musica, POR-Porto
27.04.2017 LX Factory, POR-Lisbon
28.04.2017 Vicar Street, UK-Dublin
30.04.2017 Town Hall, UK-Cheltenham
02.05.2017 02 ABC, UK-Glasgow
03.05.2017 Sage, UK-Gateshead
04.05.2017 02 Apollo, UK-Manchester
05.05.2017 02 Academy, UK-London
06.05.2017 The Tramshed, UK-Cardiff
07.05.2017 The Lighthouse, UK-Poole
09.05.2017 AB, B-Brussels
10.05.2017 Rockhall, L-Luxembourg
16.05.2017 L'Aeronef, F-Lille
17.05.2017 Le Rocher De Palmer, F-Cenon
18.05.2017 L'Olympia, F-Paris
19.05.2017 La Coorperative De Mai, F-Clermont-Ferrand
20.05.2017 Palais Congres, F-Lyon
22.05.2017 Batschkapp, Frankfurt
23.05.2017 Substage, Karlsruhe
24.05.2017 Kaufleuten, CH-Zürich
25.05.2017 E-Werk Freiburg
26.05.2017 Zeppelin-Haus, Friedrichshafen
28.05.2017 National Forum of Music, P-Warschau
29.05.2017 Huxley's, Berlin
31.05.2017 Muffatwerk, München
01.06.2017 E-Werk, Köln
02.06.2017 Elbjazz Festival, Hamburg
03.06.2017 Vega, DK-Kopenhagen
04.06.2017 Train, DK-Aarhus
05.06.2017 Paradiso, NL-Amsterdam
06.06.2017 Paradiso, NL-Amsterdam
07.06.2017 Muziekgebouw, NL-Eindhoven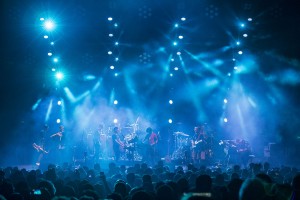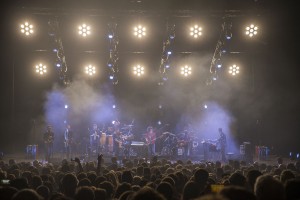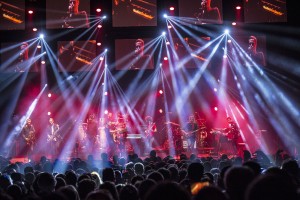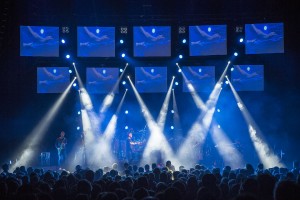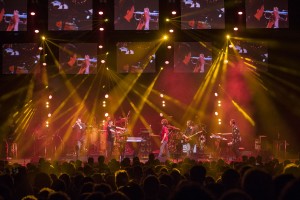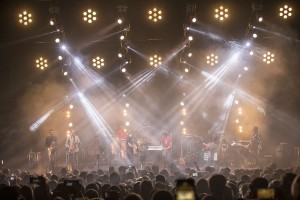 Alan Parsons Live Project: I Robot Tour 2017
Four years after their last live appearance, German tour promoter Karsten Jahnke has brought legendary musician, producer and engineer Alan Parsons and his band back to Germany, playing 13 nearly sold out dates throughout the country in May. A Yamaha Rivage PM10 console has taken care of the intricate Front of House mixes for these performances.

Playing a mixture of indoor and outdoor shows, the nine-piece Alan Parsons Live Project is being mixed by Emmy-nominated FoH engineer and production manager Ross Pallone. The Rivage PM10 console has been supplied by Lüneburg-based audio production/installation company Profi Musik, with these shows being the first time that regular Yamaha user Ross has got up close and personal with the new flagship console.

"For us, the most important thing is that the sound has to be very high quality - that is what Alan's fans expect and I want them to have it. I want them to be really impressed," he says. Ross has around 48 inputs for drums, bass, two electric guitars, three acoustic guitars, four keyboards, vocoder and nine vocal microphones. "I like the way Yamaha consoles are laid out, especially this one and the CL5E." he says. "I also like the fact that the PM10 has banks of 12, instead of the standard eight on most consoles. It also has 12 custom fader possibilities on each bank, plus 12 DCAs. I constantly need to get to a lot of inputs very quickly on this show, so it makes it really straightforward for me to lay out the console for ease of use and speed."

He continues, "The new Rupert Neve plugins are very useful. I also love the screens that Yamaha use, they are really easy to read and the touch screen is responsive." Ross describes himself as 'very fortunate' having PM-Systemhaus system tech Lennart Wenzel supporting him on the tour (see photo). Lennart is equally complimentary about the Rivage PM10. "Each day I try to give Ross a flat main system, so that he can use the console's features to create colour and depth in the sound that Alan's music needs," he says. "I really like the number of faders and all the possibilities that the plugins provide. It gives you a lot of space to be creative."

On this tour the Alan Parsons Live Project performed the album "I, Robot" as a whole, besides other classics.

Fotos: Stephan Kwiecinski


Setlist

Damned If I Do
Don't Answer Me
Time
Psychobabble
Luciferama
Days Are Numbers (The Traveller)
Standing On Higher Ground
Limelight
Prime Time
I Robot
I Wouldn't Want To Be Like You
Some Other Time
Breakdown
Don't Let It Show
The Voice
Nucleus
Day After Day (The Show Must Go On)
Total Eclipse
Genesis Ch.1 V.32
Sirius
Eye in the Sky

(The System Of) Dr. Tarr and Professor Fether
Games People Play

Old and Wise



Tour Dates

12.05.2017 Kongresshalle, Oldenburg
13.05.2017 Columbiahalle, Berlin
14.05.2017 Haus Auensee, Leipzig
16.05.2017 Alte Oper, Frankfurt
17.05.2017 Liederhalle, Stuttgart
18.05.2017 Konzerthaus, Freiburg
19.05.2017 Harmonie, Heilbronn
23.05.2017 Meistersingerhalle, Nürnberg
25.05.2017 Circus Krone, München
26.05.2017, Mitsubishi Electric Halle, Düsseldorf
27.05.2017 Stadtpark, Hamburg
28.05.2017 Gilde Parkbühne, Hannover?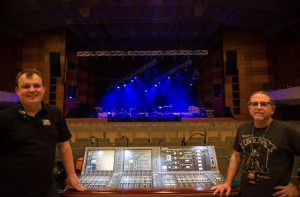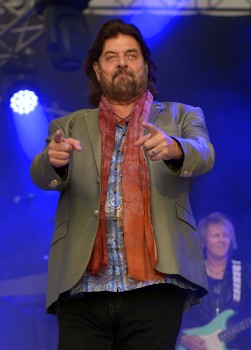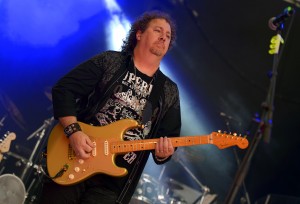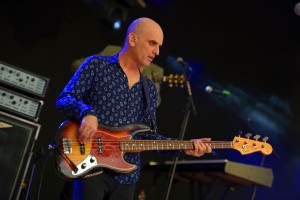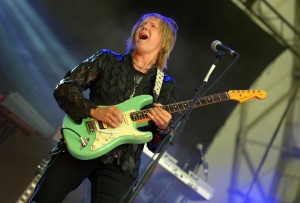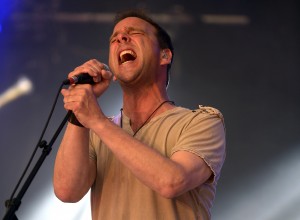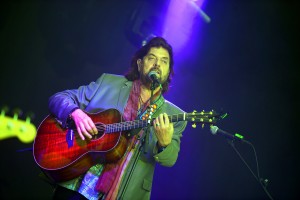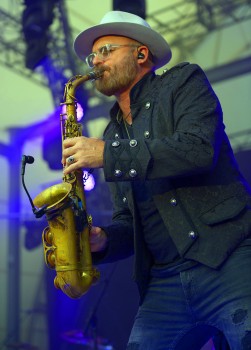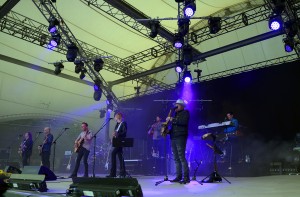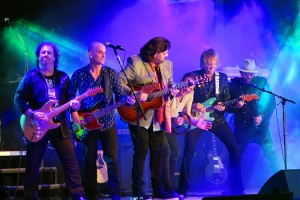 Armin van Buuren: Armin Only Tour 2017
The one, the only, the totally awesome Armin van Buuren played two tumultuous gigs at Amsterdam Arena as 'The Best of Armin Only' celebrated the conclusion of the 'Armin Only' performance concept. Armin's largest solo show to date in his home country of the Netherlands additionally marked 20 years of an incredible career as a DJ / creative music producer, and it was the first time a DJ has staged a solo show at the venue, also home to Ajax Football Club. Creating an equally awesome lighting and visual design for the occasion were Andre Beekmans of The Art of Light and Marc Heinz, who united the worlds of live events, opera and drama in a visual extravaganza to match the energy and diversity of the performance.

There were over 900 Robe moving lights to help achieve their imaginative goals which were delivered by lighting contractors Focus Amsterdam B.V. and Rent-All. The breakdown included 200 x BMFL Spots, 112 x BMFL Wash Beams, 186 Pointes, 180 LED Beam 100s and 231 Spiiders and is one of the largest ever Robe lighting rigs for a single artist show, which was organised and promoted by ALDA Events under the technical direction of Maarten Hoogland.

As with all stadium shows, one of the first steps is to ensure there are enough lights to provide the sheer spectacle and WOW factors needed, especially for the high expectations of this show. These 900 plus Robe fixtures were joined by around another 450 luminaires together with 2.5 miles of DiGidot LED strip. The large upstage 8mm video screen measured 60 metres wide by 18 high and comprised four sections which rotated with lights on the reverse. The Armin Only (AO) showcase has included four live tour extravaganzas by the artist – Imagine, Mirage, Intense and Embrace - and dates back to 2005, complete with a selection of interesting special guests producing a vibrant creative musical space encompassing numerus musical styles infused into trance including jazz, hip hop, pop and rock.

They took elements from previous AO tours - the latest being Embrace, which has just ended – with a set designed by Freek Cornelissen from 250K based on a giant 'A' form, with a triple level stage and a central 15 metre diameter circular truss centrepiece which was rigged above a circular 'B' stage below. Various stage lifts were also incorporated into the decking and the circle had two long trussing bridges at the stage end forming the 'A', which were rigged with a double row of Spiiders underneath and moved down to the stage level later in the evening. Andre and Marc have used Robe's new Spiiders before but not in these quantities. Before deciding on the Spiiders, they thoroughly 'auditioned' the fixture in a shootout with two other products from which it emerged a clear winner. The Spiiders outlined both the legs of the A (described above) and the O centrepiece.

As the two moving bridges went from their 'home' position down towards the stage, the Spiiders produced lots of effects and excitement. As an Armin Only spectacular, they knew there would be several guests plus aerial performers and dancers onstage, all of whom would need key lighting in multiple positions onstage and in the air. With a trim height of 20 – 24 metres across different parts of the rig, that's why they chose the BMFLs, as the only light currently available that is powerful and bright enough to do the job efficiently. LEDWash 800s were used as down-lighters over the stage areas, while the 186 Pointes were distributed everywhere, including on a truss around the entire arena perimeter, where they were ideally placed to provide essential background and camera candy for the live RTL4 telecast on the second night.

Forty-eight Pointes were used in the centre 24 in the air around the circle (O) truss and 24 on the floor up-lighting the underside of the circle, which featured three concentric rings of lights and an access platform for the aerialists. All lighting was controlled from two grandMA2 full size consoles (fully backed up) operated by Andre and Armin's long time lighting operator on the road, Michael Seeverens – a mix of timecoded and manually triggered cues for the best of all worlds. All 2.5 kms of DiGidot LED strip was supplied by Invent Design and controlled and mapped by The Art of Light with their Hippotizer Karst. Video was run by Carlo Ruijgers and special content was created by Eyesupply.

The challenge was creating all the epic crowd-pleasing trance and dance looks over a four hour period and balancing these with the more precise and crafted lighting required for some of the soloists and aerial pieces. This is where the synergy between Andre and Marc works so well, uniting and crossing over two different base disciplines of lighting in this highly charged 'live' atmosphere. Amsterdam born-and-bred Marc really enjoyed working in the venue – packed both nights at its 35,000 capacity for dance events – which is sacred ground as he is an avid Ajax fan and has been a regular visitor since 5 years old. Andre comments that the four hour, action-packed set simply flew by the original Armin Only shows were known for their marathon 9 hours of pumping rhythms.

Photos: Jorrit Lousberg


Setlist

- Overture
- Dark Warrior (Andrew)
- Armin van Buuren & W&W - D# Fat (Original Mix) w/ Hardwell & W&W - Jump (Original Mix)
- Cosmic Gate & Mark Sixma vs. Riva Starr & Fatboy Slim vs. Fedde Le Grand & Sultan & Ned Shepard - Crushed vs. Eat Sleep Rave Repeat vs. No Good (Armin van Buuren Mashup)
- Armin van Buuren feat. Mr. Probz - Another You (Mark Sixma Remix)
- Make It Right (Angel Taylor)
- Freefall
- Armin van Buuren & Mark Sixma - Panta Rhei (Intro Mix)
- Fall Into The Sky (Zedd)
- Armin van Buuren feat. Kensington - Heading Up High (First State Remix)
- My Symphony
- Arcade (Dimitri Vegas & Like Mike)
- Explode (W&W Remix) (Jordan & Baker)
- I Need You (Armin van Buuren Club Mashup)
- Armin Van Buuren vs. Cosmic Gate feat. Cimo Fränkel - Yai vs. Strong Ones vs. Embargo (Armin van Buuren Mashup)
- Armin van Buuren feat Laura Jansen vs Bobina - Sound Of The Drums (Armin van Buuren Mashup)
- If I Ain't Dutch
- This Is A Test
- Dogs On Acid (Kryder)
- Still D.R.E.
- Armin van Buuren feat. Christian Burns – This Light Between Us
- Orbion
- Armin Van Buuren ft. Susana - Shivers (Alex morph red light dub)
- Armin van Buuren feat Trevor Guthrie - This Is What It Feels Like (John Ewbank Classic Remix) vs This Is What It Feels Like (W&W Remix) (Armin van Buuren Mashup)
- ID
- Off The Hook vs. Fine Without You
- Adagio For Strings (Mark Sixma)
- Waves vs. Warrior vs. Turn The Music Up vs. Frontera
- Hyperdrive vs. The Count
- Communication
- Armin van Buuren feat. Sharon Den Adel - In And Out Of Love
- I Live For That Energy
- I'm In A State Of Trance (Ben Gold)
- Faithless - Insomnia (Andrew Rayel Remix)
- Brute (Ferry Corsten Vs. Armin van Buuren)
- Sail
- Blue Fear
- Armin van Buuren feat. Jan Vayne - Serenity
- Armin van Buuren feat Lauren Evans - Alone (Thomas Newson Remix)
- Caught In The Slipstream
- MaRLo - Visions
- Kensington - Sorry
- Armin van Buuren pres. Rising Star ft. Betsie Larkin - Again
- Eric Prydz - Opus
- Armin Van Buuren & Arctic Moon vs. OneRepublic - If I Lose Myself Coming Home (Shura Vlasov Mashup)
- Mark Sherry meets Space Frog & Derb - Follow Me (Psyburst Mix)
- Armin Van Buuren & Andrew Rayel & Talla 2XLC vs. Cosmic Gate - Eiforya vs. Exploration Of Space (Armin van Buuren Mashup)
- Armin van Buuren vs. Vini Vici ft. Hilight Tribe - Great Spirit
- Armin van Buuren vs. Human Resource - Dominator
- Armin van Buuren vs. The Ultimate Seduction - The Ultimate Seduction
- Armin van Buuren - Ping Pong
- Armin van Buuren ft. Gavin Degraw - Looking For Your Name


selected dates 2017

24.03.2017 Ultra Music Festival at ?Bayfront Park. US-Miami
29.04.2017 EDC Japan 2017 at ?Makuhari Seaside Park, J-Kanto
09.06.2017 Spring Awakening Music Festival at Adams, US-Chicago
21.06.2017 Opening at ?Hï Ibiza, E-Ibiza
23.06.2017 A Summer Story 2017, E-Madrid
28.06.2017 Armin van Buuren at ?Hï Ibiza, E-Ibiza
04.07.2017 Exhibition Centre TMM, Slovakia
05.07.2017 Hï Ibiza, E-Ibiza
12.07.2017 Hï Ibiza, E-Ibiza
19.07.2017 Hï Ibiza, E-Ibiza
22.07.2017 Tomorrowland 2017, B-De Schorre
26.07.2017 Hï Ibiza, E-Ibiza
28.07.2017 Tomorrowland 2017, B-De Schorre
29.07.2017 Tomorrowland 2017, B-?De Schorre
02.08.2017 Hï Ibiza, E-Ibiza
03.08.2017 Untold Festival 2017 at TBA, RO-Cluj-Napoca
09.08.2017 Hï Ibiza, E-Ibiza
16.08.2017 Hï Ibiza, E-Ibiza
23.08.2017 Hï Ibiza, E-Ibiza
24.08.2017 Creamfields 2017 at ?Creamfields, UK-North
26.08.2017 Mysteryland 2017 at ?Floriade Terrein, NL-Amsterdam
30.08.2017 Hï Ibiza, E-Ibiza
06.09.2017 ?Hï Ibiza, E-Ibiza
13.09.2017 Closing at ?Hï Ibiza, E-Ibiza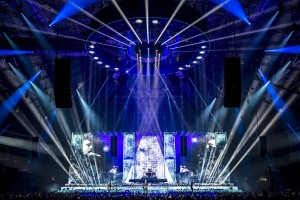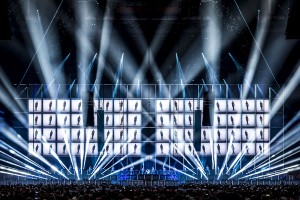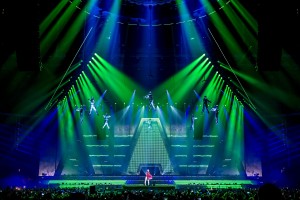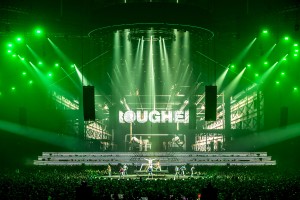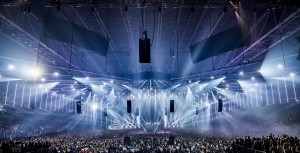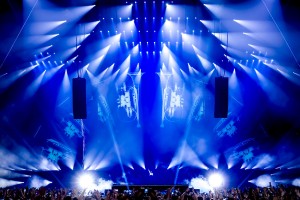 Ed Sheeran: ÷ (Divide) World Tour 2017
Mit seinem aktuellen Hit "Shape of You", der die Charts in Dutzenden Ländern anführt, erobert Ed Sheeran solo die Welt der Popmusik. Auf seiner aktuellen ÷ ("Divide") Tour, die 108 Shows auf drei Kontinenten umfasst, tritt Sheeran ohne Band, Sänger, Tänzer oder Orchester auf. Nur von seiner Akustik-Gitarre und einem Custom Loop-Pedal unterstützt, verlässt sich Sheeran einzig auf seine Musik und seine Ausstrahlung, um riesige A-Level-Arenen Monate im Voraus auszuverkaufen.

Obwohl er solo auf der Bühne steht, wird Sheeran von einer Offstage-Crew unter der Leitung von Produktionsleiter und FOH Engineer Chris Marsh (Foto) unterstützt, der seit den frühesten Arena-Touring-Tagen beide Posten innehat. Auf Marshs Geheiß hin und zum fünften Mal in Folge mit an Bord ist ein Meyer Sound Leo Family lineares Beschallungssystem, das von der britischen Major Tom, Ltd. gestellt wird. In seiner Rolle als Produktionsmanager schätzt Marsh wie das Rigging der Leo Family dem hohen Tempo der Tour entgegenkommt: "Meine Jungs laden die PA aus und sie hängt innerhalb einer Stunde und ist somit aus dem Weg - und in vierzig Minuten haben wir das System wieder eingepackt und auf den Weg geschickt." In den meisten Punkten ist das Main Meyer Sound System ähnlich wie bei vorangegangenen Touren, mit einigen Ausnahmen, um die Bassfrequenzen besser handhaben zu können.

"Als Produktionsleiter konnte ich eine Bühne spezifizieren, die nur knapp 12 Meter breit ist", sagt er. "Das ist genügend Platz für Ed, gibt uns aber Raum, um end-fired Arrays aus drei mal drei 1100-LFC (Low-Frequency Control Elements) an jedem Ende zu platzieren. Bei Ed benötige ich Frequenzen um 50 Hz um wirklich überall punchy und gleichmäßig zu klingen, und dieser Entwurf funktioniert mit den 1100ern gut. Sie sind schnell und sprechen gut an."
Eine weitere Abweichung bei dieser Tour ist der full-range Einsatz der Main Arrays, anstatt den Bass über einen separaten Aux zu senden. "Ich habe festgestellt, dass es hilfreich ist, wenn man die Leo bis ganz nach unten laufen lässt, um ein strafferes Low End gleichmäßig im Zuschauerraum zu verteilen."

Die übliche Konfiguration der Tour besteht aus zwei Front Arrays aus 14 Leo Lautsprechern, die über vier Lyon Lautsprechern geflogen werden, mit einer erweiterten Weitwinkelabdeckung aus16 Milo Line Array Lautsprechern und acht Leopard Compact Linear Line Array Lautsprechern pro Seite. Zwölf geflogene 1100-LFC Low-Frequency Control Elements ergänzen die 18 end-fired Arrays, acht UPA-1P Lautsprecher dienen als Front Fill. Das System wird vor jeder Show von Major Tom System Engineer Charley Alvin optimiert, ein weiterer langjähriger Mitarbeiter auf den Sheeran Touren.

Das Foldback auf der Bühne übernehmen MJF-212A Stage Monitors, die von zwei 900-LFC Low-Frequency Control Elements unterstützt werden, am FOH nutzt Marsh ein Paar Amie Nahfeldmonitore.
Am FOH mischt Marsh auf einer Digico SD7 Konsole, ergänzt durch einen Avalon VT-737 Input Chanel für Gesang und ein Paar Bricasti M7 Reverb Units, jeweils eine für Gesang und Gitarre. Eds primäres Stimmmikrofon ist ein Sennheiser der 9000 Serie mit 9235 Kondensatorkapsel, ein sekundäres 9000 Mic - ausdrücklich für Gesangs-Loops – ist mit einer dynamischen 945 Kapsel ausgestattet.

Die Arbeit mit Sheeran war ein schwindelerregender Aufstieg für Marsh, eine Situation, die er erfreulich findet, wenn auch etwas verwirrend. "Ich bin immer noch jeden Tag beeindruckt, dass wir diese riesigen Locations ausverkaufen", sagt er, "aber wir nehmen das nicht als selbstverständlich an. Wir versuchen unser Bestes, um dem Publikum die gleiche spannende und intime Gefühlserfahrung zu geben - als ob Ed noch immer versucht, sich selbst zu beweisen. Wir haben die gleiche Energie, obwohl es jetzt nicht mehr darum geht Menschen zu beeindrucken, sondern vielmehr zu zeigen, dass sie richtig lagen beeindruckt zu sein."
Die ÷ Tour startete am 16. März in Turin, Italien und geht nach 34 Shows in ganz Europa mit 14 Shows nach Lateinamerika und wird nach weiteren 60 Shows in Nordamerika - außer es gibt Zusatztermine - am 7. Oktober in Nashville beendet.

Das Crewbild zeigt (von links): Jack Paxman, Charlie Albin, Chris Marsh, David White und Richard Wannacott

Fotos: Ralph Larmann


Setlist

Castle On The Hill
Eraser
The A Team
Don't / New Man
Dive
Bloodstream
Happier
Galway Girl
How Would You Feel (Paean)
Human / I See Fire
I'm A Mess
Perfect
Nancy Mulligan
Thinking Out Loud
Sing

Shape Of You
You Need Me, I Don't Need You


Tour Dates (Leg 1 - Europe)

16.03.17 Pala Alpitour, I-Turin
17.03.17 Pala Alpitour, I-Turin
19.03.17 Hallenstadion, CH-Zürich
20.03.17 Olympiahalle, München
22.03.17 SAP-Arena, Mannheim
23.03.17 Lanxess Arena, Köln
26.03.17 Barclaycard Arena, Hamburg
27.03.17 Mercedes Benz Arena, Berlin
28.03.17 Royal Albert Hall, UK-London
30.03.17 Ericsson Globen, S-Stockholm
01.04.17 Jyske Bank Boxen, DK-Herning
03.04.17 Ziggo Dome, NL-Amsterdam
04.04.17 Ziggo Dome, NL-Amsterdam
05.04.17 Sportpaleis, NL-Antwerpen
06.04.17 Accor Hotels Arena, F-Paris
08.04.17 Wizink Center, E-Madrid
09.04.17 Palau San Jordi, E-Barcelona
12.04.2017 3Arena, UK-Dublin
13.04.2017 3Arena, UK-Dublin
16.04.2017 The SSE Hydro, UK-Glasgow
17.04.2017 The SSE Hydro, UK-Glasgow
19.04.2017 Metro Radio Arena, UK-Newcastle
20.04.2017 Metro Radio Arena, UK-Newcastle
22.04.2017 Arena, UK-Manchester
23.04.2017 Arena, UK-Manchester
25.04.2017 Motorpoint Arena, UK-Nottingham
26.04.2017 Motorpoint Arena, UK-Nottingham
28.04.2017 Barclaycard Arena, UK-Birmingham
29.04.2017 Barclaycard Arena, UK-Birmingham
01.05.2017 The O2 Arena, UK-London
02.05.2017 The O2 Arena, UK-London
03.05.2017 The O2 Arena, UK-London

Komplette Tour:
https://en.wikipedia.org/wiki/÷_Tour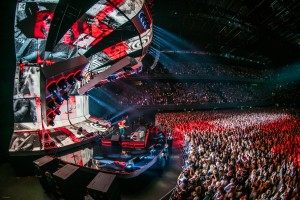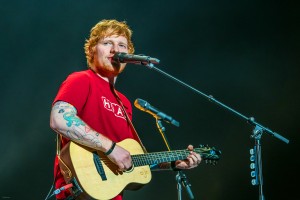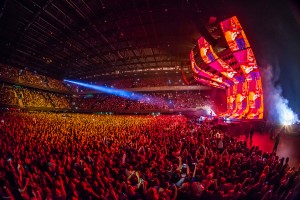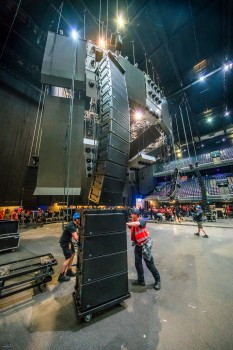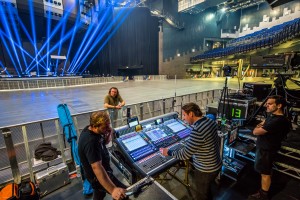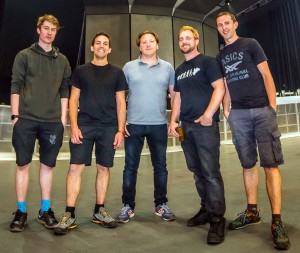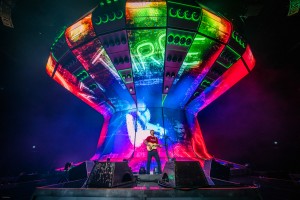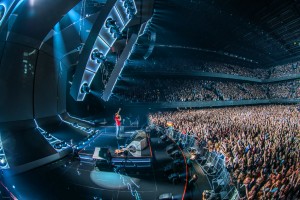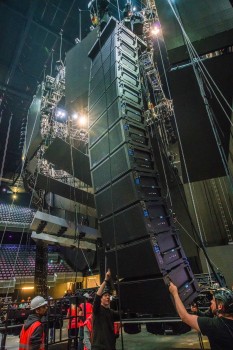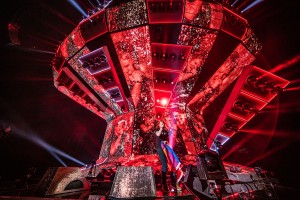 DJ Bobo: "Mystorial"-Tour 2017 - Update
Seit 25 Jahren ist DJ Bobo bei Live-Auftritten eine Klasse für sich, und der sympathische Schweizer zeigt auch 2017 auf der "Mystorial"-Tournee seinen Fans eine eindrucksvolle Bühnenshow. Seine aktuelle Tour nimmt das Publikum mit auf eine mystische Zeitreise, welche von zahlreichen Hits begleitet wird: Chartbreaker vergangener Jahrzehnte wie "Pray", "Somebody Dance With Me" und "Chihuahua" werden von treuen Fans auch heute in stets ausverkauften Hallen gefeiert.

Die "Mystorial"-Tour ist wie bei DJ Bobo üblich als aufwändiges audiovisuelles Entertainment-Spektakel mit funkensprühender Pyrotechnik und ausgefeilten Choreografien inszeniert. Mit dabei für den gelungenen Sound: drahtgebundene und drahtlose Mikrofone aus dem Portfolio von Sennheiser. Seit vielen Jahren setzt DJ Bobo bei seinen Live-Shows auf Drahtlostechnik von Sennheiser. Als robust und road-tauglich haben sich SKM 2000 Handsender erwiesen, welche bei "Mystorial" allesamt mit dynamischen MMD 945 Supernierenkapseln versehen sind. "Wir haben unterschiedliche Kapseln ausprobiert und uns letztlich für das Modell MMD 945 entschieden", erklärt FOH-Mischer Andre Mussong, der DJ Bobo bereits seit vielen Jahren begleitet. "Die Kapsel macht sich gut für den Hallen-Sound, und auch für DJ Bobo klingt sie über seine In-Ear-Hörer am angenehmsten."

FOH-Mischer Andre Mussong, begleitet DJ Bobo bereits seit vielen Jahren . Zur Ausstattung der "Mystorial"-Tournee gehören Handsender-Sonderausführungen, welche im Scheinwerferlicht viel Aufmerksamkeit auf sich ziehen: Für DJ Bobo und Begleitsänger Jesse Ritch (einen DSD-Teilnehmer) stehen schwarze Sennheiser SKM 2000 bereit, die vom Schaftende bis zur Kapsel mit funkelnden Swarovski Elements übersät sind. Vier Sennheiser SKM 2000 Handsender (3 x Vocal, 1 x Spare) mit spektakulärer Gold-Optik sind hingegen den Background-Sängerinnen vorbehalten, unter ihnen mit Aneta gar die Gewinnerin der vorletzten DSDS-Staffel.

Sechs EM 2050 True-Diversity-Doppelempfänger sind seitlich der Bühne in einem 19"-Rack montiert. Dank eingebauter Aktiv-Splitter lässt sich das HF-Signal bei diesen Receivern durchschleifen, so dass Anlagen mit bis zu 16 Kanälen ohne externen Splitter betrieben werden können. Auf der Tournee sind die EM 2050 mit zwei Sennheiser AD 3700 Breitband-Richtantennen samt integriertem Antennen-Verstärker AB 3700 verbunden. Gefunkt wird im CW-Band zwischen 718 und 790 MHz.

Alle Musiker und Sänger sind bei "Mystorial" mit drahtlosen In-Ear-Systemen von Sennheiser versehen; lediglich die Tänzer werden konventionell über Lautsprecher mit einem für ihre Aufgabe sinnvollen Mono-Feed versorgt. Am Monitorplatz neben der Bühne befinden sich in einem Rack sechs Sennheiser SR 2050 IEM Doppelsender (11 x Stereomix plus 1 x Cue), welche mit EK 2000 IEM Empfängern kommunizieren. Die Aktionsfläche der Künstler wird durch zwei zirkular polarisierte Wendelantennen des Typs A 5000-CP vollständig abgedeckt. Die Antennen werden an zwei Sennheiser AC 3000-EU Active Transmitter Combinern betrieben. Über einen AC 3000-EU können bis zu acht Sender auf eine gemeinsame Antenne zugreifen.

Die live zu einem Clicktrack spielende Band wird bei den per Timecode perfekt getakteten Shows der "Mystorial"-Tournee durchweg mit Mikrofonen von Sennheiser abgenommen. Insbesondere am Schlagzeug sind Schallwandler aus der Evolution-Serie in großer Zahl vertreten: In der Bassdrum liegt ein e 901 Kondensator-Grenzflächenmikrofon; die Snare wird von oben (e 905) und von unten (MKH 50-P48) mikrofoniert. An den Tomtoms sind bei genauem Hinschauen kompakte e 904 Instrumentenmikrofone zu entdecken, welche mit ihren Clips direkt an den Spannreifen der Trommeln befestigt sind. Sennheiser e 914 dienen als Overheads, und ein weiteres Kondensatormikrofon dieses Typs ist für die HiHat zuständig.

Teil der Show sind zwei Percussionisten, deren Instrumente ebenfalls mit Sennheiser Mikrofonen abgenommen werden: An der großen Konzert-Bassdrum ist ein dynamisches e 902 (Nierencharakteristik) angebracht; die Congas sind mit e 908 (Schwanenhals-Kondensatormikrofon mit Nierencharakteristik) versehen. Sennheiser e 604 sind den Toms zugewiesen, und e 914 finden als Overheads Verwendung. Die Instrumente sind als so genanntes Oktagon an halbrunden Spezialhalterungen befestigt. An jedem Oktagon kommen neben genannten Sennheiser Mikrofonen auch Hochfrequenz-Kondensatormodelle des Typs MKH 40-P48 (Nierencharakteristik) zum Zuge.

Die "Mystorial"-Tournee bietet DJ Bobo-Fans eine eindrucksvolle Bühnenshow An anderen Orten tragen bei "Mystorial" Sennheiser Mikrofone ebenfalls maßgeblich zum erstklassigen Sound bei: Ein e 906 ist vor einem Speaker des Gitarren-Comboverstärkers platziert. Atmo-Signale für die In-Ear-Systeme liefern zwei Sennheiser e 614 Elektret-Kondensatormikrofone. Monitormischer Benny Mengler hatte bei der Show im wahrsten Sinn der Redewendung "alle Hände voll zu tun" und verwaltete an seinem neben der Bühne aufgestellten Digitalpult knapp 60 Audiokanäle.

Sold Out Award

Auch die Arena Leipzig war auf der aktuellen Tour mit 8.000 Zuschauern ausverkauft. Winfried Lonzen, Geschäftsführer der ZSL Betreibergesellschaft mbH und Alexander Zahlmann, Concertbüro Zahlmann, überreichen DJ Bobo dafür einen Sold Out Award. Leipzig war dann auch das Finale der Deutschland-Tour. Insgesamt 21 Konzerte standen für Deutschland auf dem Tourplan. Die Welttournee führt den Schweizer neben Deutschland, der Schweiz und Österreich auch nach Nord- und Osteuropa sowie Südamerika. In Deutschland wurden für die aktuelle Tournee insgesamt über 150.000 Tickets verkauft. 2019 kommt René Baumann alias DJ Bobo dann wieder; die Tickets sind bereits erhältlich.

Fotos: Stephan Kwiecinski


Setlist

Intro
Mystorial

1887 Paris
Hypnotized
Superstar
La vida es
Freedom Is...
Believe
Vampires Are Alive
Together
Where Is Your Love

-40 Ägypten
Around the World
Respect Yourself
It's My Life
Everybody
Chihuahua
Love Is the Price
Pray

Steinzeit
Good Time
Get on Up
Life Goes On
What a Feeling (Irene Cara)
Greenbeats

90er
Somebody Dance With Me
Keep On Dancing
Take Control
Let The Dream Come True

2032 Zukunft
Freedom
There Is A Party
Love Is All Around


Tour Dates

13.01.2017 Europa-Park, Rust
14.01.2017 Europa-Park, Rust
15.01.2017 Europa-Park, Rust
21.04.2017 Sport- und Kongresshalle, Schwerin
22.04.2017 Mercedes-Benz Arena, Berlin
23.04.2017 EnergieVerbund Arena, Dresden
28.04.2017 Lanxess Arena, Köln
29.04.2017 Messe, Erfurt
30.04.2017 Getec Arena, Magdeburg
01.05.2017 Volkswagen Halle, Braunschweig
05.05.2017 Emsland Arena, Lingen
05.05.2017 TUI Arena, Hannover
06.05.2017 ÖVB-Arena, Bremen
07.05.2017 Sparkassen-Arena, Kiel
12.05.2017 Barclaycard Arena, Hamburg
13.05.2017 Westfalenhallen, Dortmund
14.05.2017 König-Pilsener-Arena, Oberhausen
18.05.2017 Bigbox Allgäu, Kempten
19.05.2017 Arena Nürnberger Versicherung, Nürnberg
20.05.2017 Porsche-Arena, Stuttgart
21.05.2017 SAP Arena, Mannheim
24.05.2017 Olympiahalle, München
25.05.2017 Festhalle, Frankfurt
03.06.2017 Post Finance-Arena, CH-Bern
04.06.2017 Hallenstadion, CH-Zürich
15.09.2017 Event Arena, Vösendorf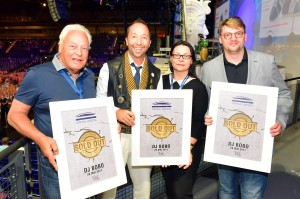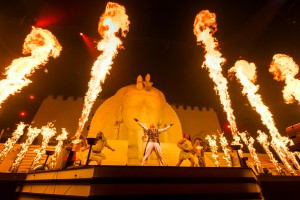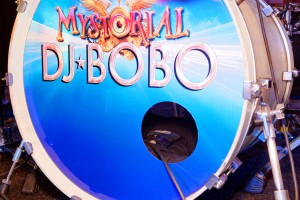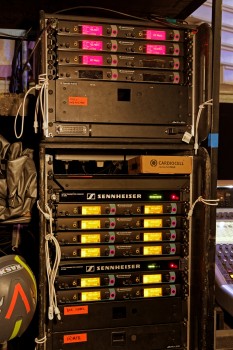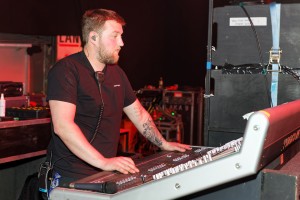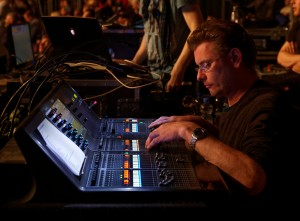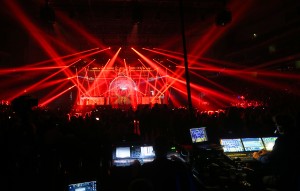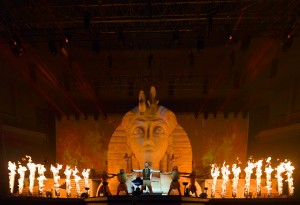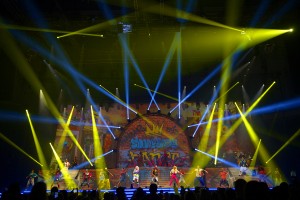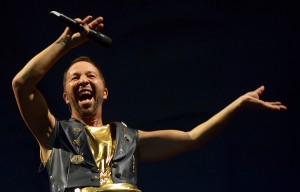 Thunder: Rip it Up European Tour 2017
Lighting designer Ian Bintliff returned to top UK lighting and visuals rental company HSL to source equipment for the most recent tour by bluesy rockers Thunder promoting their new album 'Rip It Up' visiting a string of theatre and town hall venues. This follows last year's arena tour – with lighting also supplied by HSL - and this time, the band were keen to play more dates in more locations at smaller venues to cultivate an intimate vibe and be closer to their very loyal UK fanbase. With the new album, Ian – known throughout industry-wide as Scampi – created a totally new lighting design.

Some basic physical parameters included the kit having to fit in one truck of the two truck tour. Manager and lead singer Danny Bowes' instructions were to "Keep it cost effective and make it fab" and beyond that, it was an open brief, left to Scampi's flair, ingenuity, experience and familiarity with the band after 14 years to produce something eye-catching. His idea was to start the set with a retro 'rock gods' look harking back to the pioneering days of Queen, AC/DC, Judas Priest, Van Halen, et. Al. - his inspiration to pursue a career in professional lighting was a Queen gig at Manchester Free Trade Hall circa 1975 - with high banks and huge walls of PAR cans. Then, as the set progressed, to move the look forward to being contemporary and NOW whilst still retaining some of those de rigueur rock platitudes.

He decided on four pods for the high impact back wall, made up of three pre-rigged trussing sections clamped together giving a 6 x 6 matrix of lightsources. These could be split apart to get through the narrower get-in doorways and tipped in the truck – clearing only by millimetres - to stand vertical for an expedient pack. Each pod was populated with 18 x LED PARs and 18 x Philips SL Wash 350 LED moving lights giving a total of 144 in-the-face LED lights with numerous of highly effective options. Two of the pods were flown off the back truss and two from their own small trusses. On the top of each pod were three Philips Nitro LED strobes, used traditionally and sometimes as floods – one of the many advantages of LED strobes. There were also six Robe BMFL Spots and six Robe Pointes on the back truss.

For the first five or six songs, the pods were used in static colours, PAR can style in basic reds and blues. The first time they went white AND all on together was during a dramatic break in Thunder anthem Backstreet Symphony after which they started changing colours, making jazzy patterns and then moving three songs later, opening up a host of new visual dynamics. Moving downstage from the rear pods was the mid truss which contained a kabuki – fitted with a drape backdrop for opening act, Cats in Space, plus six more BMFL Spots and 12 additional Pointes. These were used for all the power looks and big beam effects. The front truss featured Robe Color Wash and Color Spot 1200E ATs for some solid rock 'n' roll front washes and key lighting.

Rounding off the lamp count, on the floor, were another eight Pointes, used for ACL looks and for nice strong beams in the softer numbers. Scampi's console of choice was an Avolites Sapphire Touch. After being with a band for 14 years, it's always a challenge to deliver the base requirements and keep it looking fresh each time around. Then there's lighting some vintage tunes that simply need certain treatments. "Some songs, no matter how radically the rig and the design has changed from the last tour still need to be lit in a very specific way to do them justice".

Timing is also essential, you have to be bang on with the music, so the fact that Scampi is into the Thunder sound and vibe makes that all the easier. He also gets great feedback and plenty of comments from both band and audience. "It's always gratifying when people notice lighting and cues" he says. Thunder has also been a long term client for HSL. Scampi's first tour with them was around 2003 when they used house rigs, and started using production about 3 years later. The first production tour he did was with another company, after which it went to HSL in 2007 and has stayed there ever since, handled by the rock-steady Howard Dean. Scampi's HSL crew on this one were Rick Foreman, chief rigger and crew boss and lighting techs Jake Jevons and Steve Foden. Harry Box was the tour rigger.

Photos - Louise Stickland


Setlist

No One Gets Out Alive
Enemy Inside
River Of Pain
Resurrection Day
Right From The Start
Backstreet Symphony
Higher Ground
In Another Life
The Thing I Want
Don't Wait For Me
Rip It Up
Love Walked In
I Love You More Than Rock'n'Roll

Serpentine
Dirty Love


Tour Dates

17.03.2017 O2 Apollo, UK-Manchester
18.03.2017 City Hall, UK-Sheffield
19.03.2017 City Hall, UK-Newcastle
21.03.2017 De Montfort Hall, UK-Leicester
22.03.2017 Clyde Auditorium, UK-Glasgow
24.03.2017 Motorpoint Arena, UK-Cardiff
25.03.2017 O2 Guildhall, UK-Southampton
26.03.2017 Regent Theatre, UK-Ipswich
28.03.2017 Eventim Apollo, UK-London
30.03.2017 Vicar Street, UK-Dublin
31.03.2017 Mandela Hall, UK-Belfast
17.04.2017 Z7 Konzertfabrik, CH-Pratteln
18.04.2017 Backstage Halle, München
20.04.2017 LKA Longhorn, Stuttgart
21.04.2017 Kaminwerk, Memmingen
22.04.2017 Colos-Saal, Aschaffenburg
24.04.2017 Zeche, Bochum
25.04.2017 La Maroquinerie, F-Paris
26.04.2017 Biebob, B-Vosselaar
28.04.2017 De Bosuil, NL-Weert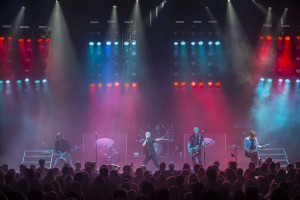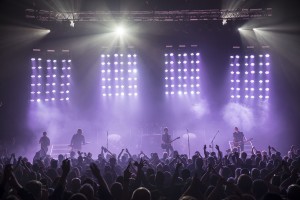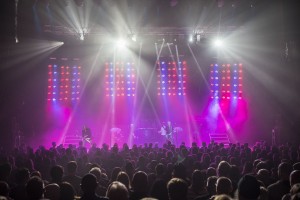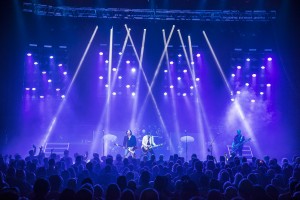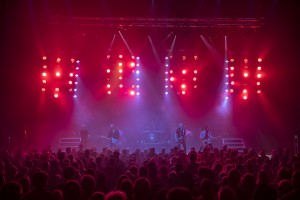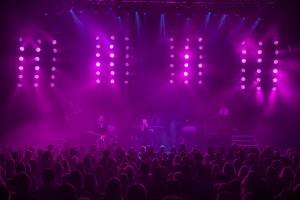 Netsky: Tour 2017
Lighting and visuals designer Andy Hurst enjoys challenges, and when that d'n'b star Netsky announced a high profile one-off homecoming show at Belgium's legendary Antwerp Sportpaleis, he knew he needed to pull out all the stops to ensure it was a visual adventure for all in the room. Blackburn UK based HSL was chosen by production manager Mike Clegg as the lighting equipment supplier and Andy and his crew worked closely with Dave Whiteoak of Video Illusions, who supplied and co-ordinated the screens and camera package.

Andy commented, "Jordan Hanson, in the HSL office, did a great job of project managing the lighting supply and an top crew on site was chiefed by Ian Stevens. They worked very hard ensuring the installation of a complex lighting rig ran as smoothly and efficiently as was possible in a very short space of time". All the technical departments including staging, rigging and audio as well as lighting and video had one – very long - get-in day which was fully utilised.

Andy has worked with the Netsky for four years, and this was the largest single-headliner gig he's performed to date. His goal was to produce something spectacular and jaw-dropping that was practical to rig in the timeframe.
Eleven 'finger' lighting trusses (see below) were therefore designed so the fixtures could travel in the truss to speed things up at the venue. Netsky's new album, 'III', provided some initial inspiration for Andy who decided on three upstage LED screens - 180 square metres in total VI-L6 6 mm LED each one measuring 12 metres high by 7 wide - and three risers onstage was a good starting point, with multiples of three permeating the design.

The music is incredibly dynamic and full of tempo and mood changes. He performs with a full band onstage plus assorted guest vocalists and musicians, which on this occasion included some classical talent which brought a richness and completely new dimension to some of the more hardcore d'n'b sounds. Andy undertook a week of intense pre-vis which dealt with all the lighting building blocks, which allowed him to free up programming time onsite to fine-tune and add detail and finishing touches which can make all the difference between a show and an experience.

The trussing system comprised of six upstage/downstage orientated fingers above the main stage, all on Kinesys motors. A U-shaped truss curved around the front of the stage and coming off that were five more straight trusses running lengthways down the arena above the first section of audience (which were static). The stage left and right IMAG screens were also flown from their own trusses. At the end of these over-audience trusses the B stage was built in the centre, connected to the A stage by a runway, and above the B-stage was an octagonal shaped truss also on Kinesys motors, which came in and out for a big laser effect at the top of the show and again for the first number of the encore. The Kinesys operator was Andy "Paris" Hilton.

Right in the middle of the octagon was a 40 inch mirror ball, used as a highly effective bounce surface for the Laser Blades around the octagon truss, another glorious example of the renaissance of the glitter ball. The bulk of the moving lights were 68 x GLP X4 LED washes and 88 x Claypaky Sharpies for beams and these were scattered all over the trusses and aligned the bottom edge of three LED screens. X4s also lined the runway between the stages at floor level. Out of a total of 10 Martin Mac Viper Performances, four were reserved to highlight the mirror ball in the middle of the octagon, three on the front truss were the prime key lighting for the band risers, with the other three upstage behind these risers for silhouetting effects.

For low level front fill, five Robe LED Wash 1200s a side were positioned along the downstage edges and very effectively skimmed across the stage and set. The three risers were picked out with Robe CycFX 8 moving LED battens around the edges which created an interesting lightbox effect, and when pointed downwards, it looked like the artists were standing on a floating wedge of light. Forty-nine PixelLine LED battens were used too. Thirty Laser Blades – all laser equipment was supplied by ER – were positioned around the perimeter of the octagon, with another six on the ends of the over-stage trussing fingers and nine BB3 lasers were rigged along the bottom of the LED screens, three per section.

Last but certainly not least, 60 x Philips Nitro LED strobes were dotted all over the rig for some serious retina burn … Andy has a technique of utilizing strobes for drops that go into a moody section of music as well as those which precede an explosive build up.
It was Andy's decision to run the IMAG video content primarily in black and white to make it edgier and more contrasty and new playback content was also created for this show to Netsky's brief of being more filmic in style.
Andy operated lighting using his own fully redundant Road Hog Full Boar control system to run lighting and lasers.
Joining Ian and Paris on the HSL crew were Harrison Cooke, Andrew Whitaker, Ben Eastham and Neil Smith.

Photos: Louise Stickland


Setlist

Running Low
Intrap
Love Has Gone
Love Has Gone (Enei Remix)
New Song
Without You
High Alert (with Sara Hartman)
Puppy
We Can Only Live Today (with Billie)
Forget What You Look Like
Thunder
Bird Of Paradise
Who Knows
Go 2
Be the One (Dua Lipa, Netsky remix)
Work it Out
Detonate
Everyday (Rusko, Netsky remix)
Higher
Higher (The Prototypes Remix)
Iron Heart

Anticipate (Skream, Netsky remix)
Come Alive (Extended bridge)
Rio
Rio (Subtropics Remix)


Tour Dates

27.01.2017 PPC, A-Wien
28.01.2017 O2 Academy Bournemouth, UK-Wales
11.02.2017 Printworks, UK-London
25.02.2017 Sportpaleis, B-Antwerp
24.03.2017 Ultra Music Festival at ?Bayfront Park, US-Miami
31.03.2017 Beta Nightclub, US-Denver
13.04.2017 UKF at Motion Bristol, UK-Wales
21.04.2017 Exchange LA, US-Los Angeles
28.04.2017 Fabric, UK-London
17.06.2017 Shipsomnia, E-Barcelona
22.06.2017 Puhajarve Beach Party, EST-Otepaa
27.06.2017 Amnesia, E-Ibiza
30.06.2017 Nu Forms Festival, Ottakringer Arena, A-Wiesen
07.07.2017 Alfa Future People, Nizhny, R-Novgorod
08.07.2017 Balaton Sound, H-Zamardi
09.07.2017 Neversea Festival, RO-Constanta
14.07.2017 Circus Tokyo, J-Tokyo
22.07.2017 Tomorrowland 2017, B-De Schorre
27.07.2017 Ushuaïa, E-Ibiza
28.07.2017 Tomorrowland 2017, B-De Schorre
29.07.2017 Galapagai Festival, LIT-Zarasai City
03.08.2017 Let It Roll, CZ-Milovice
04.08.2017 Nature One, Pydna, Kastellaun
05.08. End Of The World Festival, E-Tarragona
06.08.2017 Solar Weekend Festival, NL-Roermond
08.08.2017 Amnesia, E-Ibiza
10.08.2017 Aquapark, Moosburg
11.08.2017 SMS SonneMondSterne, Jena
13.08.2017 Boardmasters, UK-Newquay
14.08.2017 Dreambeach, E-Villaricos
18.08.2017 V Festival, UK-Chelmsford
26.08.2017 SW4, UK-London
27.08.2017 Mysteryland, NL-Haarlemmermeer
01.09.2017 Ben Franklin Parkway, US-Philadelphia
02.09.2017 Ben Franklin Parkway, US-Philadelphia
03.09.2017 Made In America, US-Philadelphia
09.09.2017 Dancefestopia Music Festival, US-Sugar Creek
23.09.2017 Imagine Festival, US-Georgia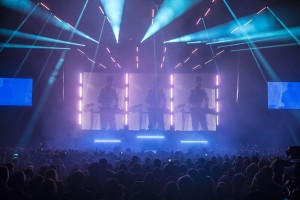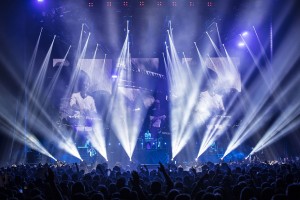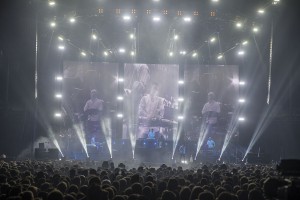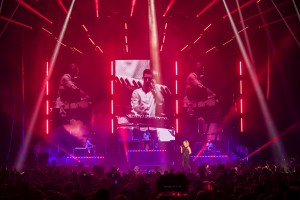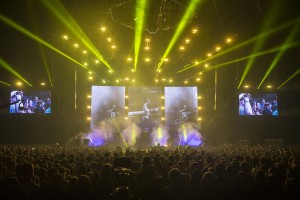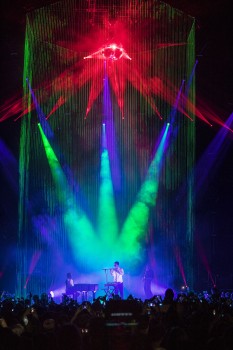 Bruno Mars: 24K Magix World Tour 2017
Seven hundred and ninety five (795) Robe Spikies are on the road with the incredible Bruno Mars 24K Magic world tour – setting a record for the largest number to date of a single type of Robe fixture on one touring show. The Spikies are the main lighting feature of an action-packed show and are used constantly for hi-impact looks, an array of fluid effects, mesmeric chases, animated chunks of color and magically twinkling and sparkling 'soft' surfaces which can totally transform the appearance of the performance space in this exciting hi-energy show. The dynamic, colorful and highly visual production design was originated by Leroy Bennett of Seven Design Works, who collaborated closely with a top creative team including lighting designer Cory FitzGerald and lighting director on-the-road Whitney Hoversten.

24K Magic is also currently one of the most talked about live shows of the year by the multiple Grammy award winning artist, following the release of his hugely successful third studio album of the same name at the end of 2016.
The worldwide lighting contractor is VER who made the massive investment in Spikies which were delivered by Robe North America. It is a big and beautifully balanced visual collage of lighting and video – with live (IMAG) video director Steve Fatone cutting the camera mix, combined with playback content produced by Empirical Studios. Bruno Mars himself was integrally involved with the evolution of the stage presentation, and he and his talented band also provide the final ingredient in this entertaining molten mix of intelligence, fun, wit coupled with some awesome technology and imagineering.

Cory - who has worked with Bruno Mars since the 2011 'Hooligans in Wonderland' tour and enjoys a great working relationship and dialogue with him - and Roy's brief from the artist included references to a wide array of memorable shows. These included the huge iconic PAR can rigs of the 1990s that graced the stages of legendary artists like Queen, Michael Jackson and AC/DC.

"Bruno wanted power to the lighting as well as a clean stage and the feeling of an environment or room, in which he was playing" explained Roy, "which inspired the synthesis of Versace showroom vibes and these massive retro lighting rigs." So the show aesthetic is based on all these parameters plus the seating being sold to 270 degrees.
To recreate the wall of lights effect in a thoroughly contemporary context they needed a fixture with the right appearance that could also produce the diversity of effects required to keep the looks pumping throughout the hi-energy 2-hour show. The 16 action packed numbers embrace a plethora of musical styles and genres. The fixture they sought needed to be lightweight enough to be practical on tour and with that many on the rig and a lengthy itinerary already confirmed, it needed to be robust and reliable.

Three hundred and seventy-five (375) Spikies are built into five upstage columns, and the other 420 are contained in 20 moving over-stage pods, all constructed by TAIT together with the automation systems to move them. The five back columns are each loaded with a 5 wide and 15 fixtures high matrix of Spikies, and the reverse side of the column is covered in an RBG LED 'lightbox' paneling material for contrast. They rotate to reveal the different sides throughout the show.

A large LED video screen also flies in at certain points just downstage of the columns, and at times this is lit through with the banks of Spikies, producing another dimension to the stage. The 20 Queenesque pods over the stage are rigged in a five-wide-four-deep configuration, each loaded with a 7 x 3 Spikie format utilizing 21 fixtures per pod, and these move into a series of different looks throughout the set. These moving Spikie columns and pods provide a huge scope to change the appearance and ambience of the stage and are used constantly throughout the show, each time bringing a totally new perspective to the space, matching the diversity of the performance.

For transportation, the Spikie pods and columns are de-rigged, have protective cover boards and wheels added and are rolled up the truck ramp – a swift, compact and straightforward exercise and a neat solution in part facilitated by the light weight of the lights. Some serious programming – on a grandMA2 full size - went into the equation. This was undertaken mainly by Cory assisted by Whitney and also Davey Martinez during the three weeks of production rehearsals at Rock Lititz Studio in Pennsylvania. Seven Robe BMFL Spot fixtures are utilized for key lighting all the performers onstage. A VER lighting crew of 6 is teching and rigging all the kit on the road, crew chiefed by Soline Velazquez. The tour's production manager is Joel Forman.

24K Magic currently continues to WOW crowds in Europe and opens in the U.S. in July!

Photos: Louise Stickland


Setlist

Finesse
24K Magic
Treasure
Perm
Calling All My Lovelies
Chunky
That's What I Like
Straight Up & Down
Versace On The Floor
Marry You
Runaway Baby
When I Was Your Man
Grenade
Just The Way You Are
Locked Out Of Heaven
Uptown Funk (Mark Ronson)


Tour Dates

28.03.2017 Sportpaleis, B-Antwerp
29.03.2017 Sportpaleis, B-Antwerp
31.03.2017 Stade Pierre-Mauroy, F-Lille
03.04.2017 Wizink Center, E-Madrid
04.04.2017 Meo Arena, P-Lisbon
07.04.2017 Palau Sant Jordi, E-Barcelona
08.04.2017 Park & Suites Arena, F-Montpellier
10.04.2017 Köln, Lanxess Arena
12.04.2017 The SSE Hydro, UK-Glasgow
13.04.2017 The SSE Hydro, UK-Glasgow
15.04.2017 Echo Arena, UK-Liverpool
18.04.2017 O2 Arena, UK-London
19.04.2017 O2 Arena, UK-London
21.04.2017 O2 Arena, UK-London
22.04.2017 O2 Arena, UK-London
24.04.2017 Barclaycard Arena, UK-Birmingham
25.04.2017 Barclaycard Arena, UK-Birmingham
27.04.2017 Motorpoint Arena, UK-Nottingham
29.04.2017 3 Arena, UK-Dublin
30.04.2017 3 Arena, UK-Dublin
02.05.2017 Arena, UK-Manchester
03.05.2017 Arena, UK-Manchester
05.05.2017 First Direct Arena, UK-Leeds
06.05.2017 Arena, UK-Sheffield
09.05.2017 Ziggo Dome, NL-Amsterdam
10.05.2017 Ziggo Dome, NL-Amsterdam
12.05.2017 Hallenstadion, CH-Zürich
14.05.2017 München, Olympiahalle
17.05.2017 Hamburg, Barclaycard Arena
18.05.2017 Royal Arena, DK-Copenhagen
20.05.2017 Ericsson Globe, S-Stockholm
22.05.2017 Hartwall Arena, FIN-Helsinki
24.05.2017 Telenor Arena, N-Oslo
26.05.2017 Berlin, Mercedes Benz Arena
27.05.2017 Tauron Arena, P-Kraków
30.05.2017 Sports Arena, H-Budapest
01.06.2017 Frankfurt, Festhalle
03.06.2017 Stadthalle, A-Wien
05.06.2017 Accor Hotels Arena, F-Paris
06.06.2017 Accor Hotels Arena, F-Paris
08.06.2017 Halle Tony Garnier, F-Lyon
12.06.2017 Unipol Arena, I-Bologna
14.06.2017 Geneva Arena, CH-Geneva
15.06.2017 Mediolanum Forum, I-Milan
15.07.2017 T-Mobile Arena, US-Las Vegas
18.07.2017 Golden 1 Center, US-Sacramento
20.07.2017 SAP Center, US-San Jose
23.07.2017 Moda Center, US-Portland
24.07.2017 Tacoma Dome, US-Tacoma
26.07.2017 Rogers Arena, CAN-Vancouver
30.07.2017 Rogers Place, CAN-Edmonton
02.08.2017 MTS Centre, US-Winnipeg
04.08.2017 Fargo Dome, US-Fargo
05.08.2017 Xcel Energy Center, US-St. Paul
07.08.2017 Pinacle Bank Arena, US-Lincoln
09.08.2017 Sprint Center, US-Kansas City
12.08.2017 Palace of Auburn Hills, US-Detroit
13.08.2017 Bankers Life Fieldhouse, US-Indianapolis
15.08.2017 Quicken Loans Arena, US-Cleveland
16.08.2017 United Center, US-Chicago
18.08.2017 United Center, US-Chicago
22.08.2017 PPG Paints Arena, US-Pittsburgh
24.08.2017 Centre Videotron, CAN-Quebec City
26.08.2017 Air Canada Centre, CAN-Toronto
27.08.2017 Air Canada Centre, CAN-Toronto
29.08.2017 Bell Centre, CAN-Montreal
14.09.2017 Spectrum Center, US-Charlotte
17.09.2017 FedEx Forum, US-Memphis
19.09.2017 KFC Yum! Center, US-Louisville
20.09.2017 Schottenstein Center, US-Columbus
22.09.2017 Madison Square Garden, US-New York
26.09.2017 Prudential Center, US-Newark
27.09.2017 KeyBank Center, US-Buffalo
29.09.2017 Verizon Center, US-Washington
04.10.2017 Barclays Center, US-Brooklyn
05.10.2017 Nassau Coliseum, US-Uniondale
07.10.2017 TD Garden, US-Boston
10.10.2017 Wells Fargo Center, US-Philadelphia
12.10.2017 PNC Arena, US-Raleigh
14.10.2017 Amway Center, US-Orlando
15.10.2017 BB&T Center, US-Ft. Lauderdale
18.10.2017 American Airlines Arena, US-Miami
19.10.2017 Amalie Arena, US-Tampa
21.10.2017 Smoothie King Center, US-New Orleans
22.10.2017 Verizon Arena, US-Little Rock
24.10.2017 Toyota Center, US-Houston
25.10.2017 AT&T Center, US-San Antonio
27.10.2017 American Airlines Center, US-Dallas
30.10.2017 Pepsi Center, US-Denver
02.11.2017 Save Mart Center, US-Fresno
03.11.2017 Oracle Arena, US-Oakland
05.11.2017 Talking Stick Resort Arena, US-Phoenix
07.11.2017 The Forum, US-Los Angeles
08.11.2017 The Forum, US-Los Angeles
10.11.2017 The Forum, US-Los Angeles
11.11.2017 The Forum, US-Los Angeles
18.11.2017 Praça da Apoteose, BR-Rio de Janeiro
19.11.2017 Praça da Apoteose, BR-Rio de Janeiro
22.11.2017 Estádio do Morumbi, BR-São Paulo
23.11.2017 Estádio do Morumbi, BR-São Paulo
25.11.2017 Estadio Ciudad, ARG-La Plata
28.11.2017 Estadio Nacional, CHI-Santiago
30.11.2017 Estadio Nacional, Peru-Lima
02.12.2017 Estadio Olímpico Atahualpa, ECU-Quito
31.01.2018 Estadio Universitario, MEX-Monterrey
02.02.2018 Foro Sol, MEX-Mexico City
03.02.2018 Foro Sol, MEX-Mexico City
05.02.2018 Estadio Chivas, MEX-Guadalajara
27.02.2018 Spark Arena, NZ-Auckland
28.02.2018 Spark Arena, NZ-Auckland
02.03.2018 Spark Arena, NZ-Auckland
03.03.2018 Spark Arena, NZ-Auckland
07.03.2018 Rod Laver Arena, AUS-Melbourne
08.03.2018 Rod Laver Arena, AUS-Melbourne
10.03.2018 Rod Laver Arena, AUS-Melbourne
11.03.2018 Rod Laver Arena, AUS-Melbourne
14.03.2018 Entertainment Centre, AUS-Brisbane
15.03.2018 Entertainment Centre, AUS-Brisbane
17.03.2018 Qudos Bank Arena, AUS-Sydney
18.03.2018 Qudos Bank Arena, AUS-Sydney
20.03.2018 Qudos Bank Arena, AUS-Sydney
23.03.2018 Qudos Bank Arena, AUS-Sydney
24.03.2018 Qudos Bank Arena, AUS-Sydney
26.03.2018 Entertainment Centre, AUS-Adelaide
28.03.2018 Arena, AUS-Perth
29.03.2018 Arena, AUS-Perth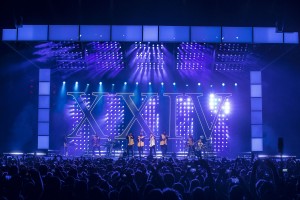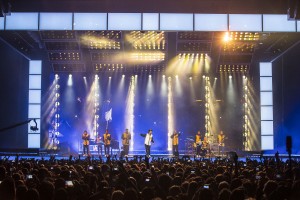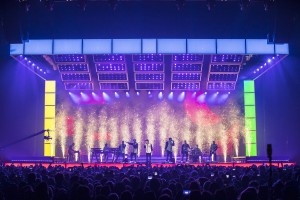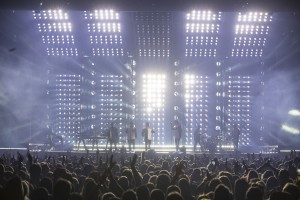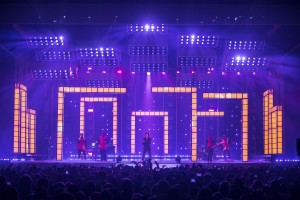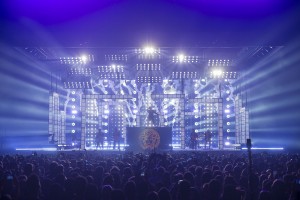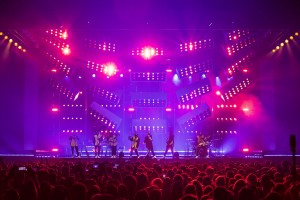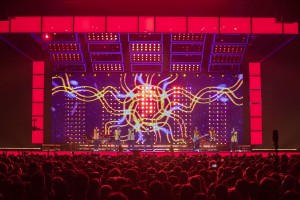 Justin Bieber: Purpose World Tour 2016/2017
Mit 138 Shows in 15 Monaten auf über fünf Kontinente ist Justin Biebers Marathon "Purpose World Tour" auf dem besten Weg, einen Platz unter den fünf Top-Touren von 2016 zu ergattern. Der Erfolg der Tour beruht sicher auch auf der engen Verbindung zwischen dem Künstler und seinen Fans und wird mit einer weit ins Publikum reichenden Bühne und einem Meyer Sound Leo Family System von VER Tour Sound unterstützt.

Produktionsmanager Chris Gratton und FOH Ingenieur Ken "Pooch" Van Druten wählten gemeinsam ein Leo Family System für diese Tour. "Chris hatte bei einer früheren Tour mit Ariana Grande zum ersten Mal solch ein System benutzt und er schlug vor, das zu wiederholen," erinnert sich Van Druten. "Obwohl ich noch nie mit einem Leo-System getourt war, hatte ich es bei Ariana gehört und auch bei Judas Priest, gemischt von Martin Walker, dessen Arbeit ich sehr respektiere. Ich stimmte also zu und es stand schnell fest, dass es für diesen Künstler auf dieser Tour das Beste ist. Es gibt uns bei jeder Show den Klang, den wir wollen und es ist schnell einsatzbereit."

Van Drutens bereits zwei Jahrzehnte dauernde Karriere bei hochrangigen Touren basiert auf einem geübten Ohr, das es versteht, den Künstler mit dem Publikum zu verbinden und begann mit der legendären Whitney Houston und umfasst heute Touren von Eminem, System of a Down, Motley Crue und - seit acht Jahren Linkin Park. "Für Justin Bieber ist der Schlüssel, einen Vocal Sound zu kreieren, der sowohl kräftig als auch intim ist," so Van Druten.

"Das Design bietet auch die kreative Verwendung von Plug-ins aus dem Mischpult", berichtet Van Druten weiter. "Die Fans wollen jedes noch so kleine Detail hören, nicht nur bei den Songs sondern auch wenn Justin mit dem Publikum spricht. Ich nutze Kompressor-Plug-ins um seine Stimme im Vordergrund zu halten und finde es einfacher, hier den Klang zu bekommen, den ich will, wenn ich keine Crossover in dem Bereich in dem ich arbeite berücksichtigen muss."

Das Meyer Sound System, das für eine 270 Grad Beschallung in großen Arenen konzipiert ist, nutzt für die Front Hangs je 14 Leo Line Array Lautsprecher über vier Lyon Line Array Lautsprechern pro Seite. Am Übergang zu den Seiten bestehen die Arrays aus 16 Lyon pro Seite, dazu weitere 12 Lyon an den Seiten als Outfill. Bassleistung kommt von 24 1100-LFC Low-frequency Control Elements, die gleichmäßig verteilt geflogen und am Boden gestackt sind. Acht Leopard Line Array Lautsprecher werden einzeln als Front Fills genutzt, das Lautsprecher Management-System besteht aus 14 Galileo Callisto Processors.

Laut Van Druten hat sich die Flexibilität der Callisto Processors in dem mehrzonigen, self-powered System bewährt und meistert die größte Herausforderung der Tour. "Diese Produktion hat nicht nur einen langen Bühnenlaufsteg in das Publikum hinein, sondern lässt Justin - und seine Tänzer - auf einer fliegenden Bühne im Saal herumfliegen. Für fast die Hälfte der Show ist Justin mit einem offenen Mikrofon fast 40 Meter vor den Arrays, und wenn die Bühne ihn bis auf 50 Meter in die Höhe hebt, befindet er sich im Abstrahlbereich der Long-throw Arrays. Das zu versuchen, ist relativ schwierig, aber wir können es durch die Einteilung von Zonen im Callisto mit Presets für Level und EQ-Änderungen für die Zonen direkt vor seinem Mikrofon sehr gut kontrollieren. Das erfordert natürlich ein besonderes Können von den Systemtechnikern und ich ziehe meinen Hut vor Brett Stec und Chris "Cookie" Hoff"

Die massive Inszenierung der Tour, sowie die anspruchsvollen Video- und Beleuchtungssysteme (ebenfalls von VER), machen Back-to-Back-Tourdaten zu einer besonderen zeitlichen Herausforderung. "Wir haben insgesamt über 140 Riggingpunkte. Das bedeutet, dass wir die PA erst 15 Minuten vor Einlass hören können, wir time alignen das System, EQen ein bisschen und los geht's." Am anderen Ende des Systems mischt Van Druten auf einem DiGiCo SD7 mit Waves Plug-ins. Das Drahtlossystem ist ein Shure Axial, Biebers Mikrofon ist mit einer Telefunken M80 Kapsel ausgestattet.

Mit dem Album "Purpose World Tour", das Ende 2015 erschien, ist Biebers Karriere wieder durchgestartet und festigt seinen Status, als einen der weltweit erfolgreichsten Konzertmagneten. Bei den jüngsten American Music Awards z. B. nahm Bieber die Ehrungen für das beste Album, das beste Lied, das beste Video und den besten männlichen Künstler mit nach Hause.

Fotos: Andrew Benge


Setlist

Mark My Words
Where Are Ü Now (Jack Ü)
Get Used to It
I'll Show You
The Feeling
Boyfriend
Look At The Stars
Cold Water (Major Lazer) (Acoustic)
Love Yourself (Acoustic)
Been You (Acoustic)
Company
No Sense
Hold Tight
No Pressure
As Long As You Love Me
Children
Let Me Love You (DJ Snake)
Life Is Worth Living
What Do You Mean?
Baby
Purpose

Sorry


Tour Dates 2017 (Europe)

03.06.2017 Pinkpop Festival, Landgraaf, Netherlands
05.06.2017 Jydsk Væddelosbane, Aarhus, Denmark
07.06.2017 Big Summer Fest, Stavanger, Norway
10.06.2017 Gardet Open Air Venue, Stockholm, Sweden
15.06.2017 Stade De Suisse, Bern, Switzerland
18.06.2017 I-Days Festival, Monza, Italy
21.06.2017 RDS Main Hall, Dublin, Ireland
24.06.2017 North Summer Festival, Villenueve D'ascq, France
25.06.2017 Wireless Germany Festival, Commerzbank Arena, Frankfurt
30.06.2017 Principality Stadium, Cardiff, UK
02.07.2017 Barclaycard British Summer Time Festival, Hyde Park, London, UK

Complete tour/161 shows:
https://en.wikipedia.org/wiki/Purpose_World_Tour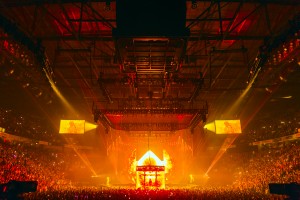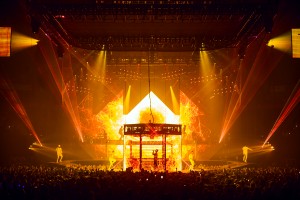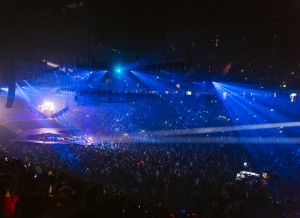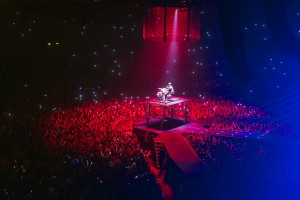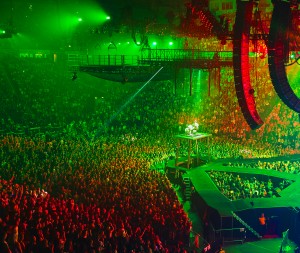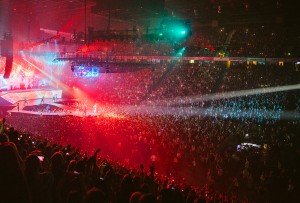 Philipp Poisel: Mein Amerika Tour 2017
Die Wiesbadener Event-Spezialisten von Schoko Pro unterstützen die "Mein Amerika" Show des Sängers und Songschreibers Philipp Poisel mit Bühnenbau und Bühnentechnik. Eine Spiegelkonstruktion sorgt für Begeisterung.

Im Rahmen der 13-teiligen Deutschlandtour des 33-jährigen Poisel setzte die Schoko Pro GmbH nach Xavier Naidoos Tour "Nicht von dieser Welt 2" erneut auf eine eigens konstruierte Rollbühne, die im Auftrag Poisels erfolgreich eingesetzt wurde. Unter der Projektleitung von Peter Roth-Lipkow (Schoko Pro) wurden in 13 Konzerthallen weit mehr als 100.000 Zuschauer erreicht. Um den logistischen Anforderungen gerecht zu werden, setzte die Agentur erneut Cargo Carts der Firma Late Night Concepts ein, die schnellen, sicheren und reibungslosen Auf- und Abbau ermöglichten.

Die bauseits vorhandenen Hallenbühnen wurden täglich von Bühnenmeister Christian Ohlemacher (Schoko Pro) um jeweils eine publikumsnahe B-Bühne und einen Laufsteg erweitert. Der Laufsteg diente als Verbindung von Haupt- und B-Bühne und wurde auf den ersten 8 der insgesamt 30 Meter als Rampe verbaut um die Höhendifferenz der beiden Bühnen auszugleichen. Der brückenartige Steg führte von der Hauptbühne zur kreisrunden, rollbaren B-Bühne (Durchmesser 7,3m), für welche eine Hubtischeinheit mit integrierter Drehscheibe bodenbündig verbaut wurde, die bis zu 80 cm vertikal verfahren werden konnte. Die Ansteuerung erfolgte durch eine Bühnensteuerung der Firma Fülling & Partner, während die B-Bühne im Wesentlichen aus Zargen-Elementen der Firma Hoac bestand und in den Werkstätten von Schoko Pro auf die speziellen Anforderungen angepasst wurde.

Das Setup ermöglichte Philipp Poisel wechselnde Highlights zu inszenieren und immer wieder die Nähe zum Publikum zu suchen. Mal fuhr Poisel im stilechten VW Bus über den Steg, mal drehte sich eine illuminierte 8 m hohe Ballerina-Figur auf der B-Bühne. Oder die DJ-Kanzel des mitgereisten DJ Florian Ostertag erhob sich zum Zugabelied unter Konfettiregen in die Höhe. Seitlich des Stegs sorgte ein Hubtisch als Materiallift dafür, dass während der Show diverse Bühnenelemente, Backline, Dekoration usw. auf dem Bühnenbereich ihren richtigen Platz fanden. Innerhalb von 10 Sekunden pro Hub konnten bis zu 2 Tonnen sehr geräuscharm angehoben werden.

Das optische Highlight lieferet jedoch eine Eigenkonstruktion von Roth-Lipkow, der die DJ Kanzel mit einigen Tausend quadratischen Echtglas-Spiegelmosaiken der Firma Wirnshofer aus Weiding verkleidete, und zusätzlich mit LED-Schläuchen bestückte. Für Begeisterung sorgten vier Lichtkegel, die durch die "verspiegelte" Kanzel gejagt wurden und eine raumfüllende Lichtshow erzeugte. Das Lichtdesign von Robert Kröber ließ immer wieder Raum für solche imposanten Momente, schuf aber auch intime Situationen.

Fotos: Stephan Kwiecinski

Setlist

Mein Amerika
Geh nicht
Froh dabei zu sein (acoustic)
Im Garten von Gettis
Roman
Wo fängt dein Himmel an
Halt mich
Erkläre mir die Liebe
Zünde alle Feuer
Bis ans Ende der Hölle
Bis nach Toulouse
Zum ersten Mal Nintendo
Das kalte Herz
Mit jedem deiner Fehler
Eiserner Steg
San Francisco Nights
Ich will nur

Wie soll ein Mensch das ertragen
Als gäb's kein Morgen mehr
Für immer gut
Wenn die Tage am dunkelsten sind

Liebe meines Lebens (acoustic)
Ein Pferd im Ozean

Tour Dates

27.03.2017 Emslandarena, Lingen
28.03.2017 Tui Arena, Hannover
29.03.2017 Barclaycard Arena, Hamburg
31.03.2017 Olympiahalle, München
01.04.2017 Schleyerhalle, Stuttgart
03.04.2017 Mercedes-Benz Arena, Berlin
04.04.2017 Arena, Leipzig
05.04.2017 Stadthalle, A-Wien
07.04.2017 Brose Arena, Bamberg
08.04.2017 Lanxess Arena, Köln
09.04.2017 Seidenstickerhalle, Bielefeld
11.04.2017 König-Pilsener-Arena, Oberhausen
12.04.2017 Festhalle, Frankfurt
30.06.2017 Schlosshof, Bad Mergentheim
01.07.2017 Bluetone Festival, Straubing
02.07.2017 Volkspark, Mainz
13.07.2017 Freiluftarena Messe, A-Graz
14.07.2017 Domplatz, A-Linz
20.07.2017 Schlossplatz, Emmendingen
21.07.2017 Münsterplatz, Ulm
29.07.2017 Sparkassenpark, Mönchengladbach
06.08.2017 Schlossgarten, Schwetzingen
18.08.2017 Volksbank Brawo-Bühne, Braunschweig
24.08.2017 Elbufer, Dresden
26.08.2017 Domplatz, Magdeburg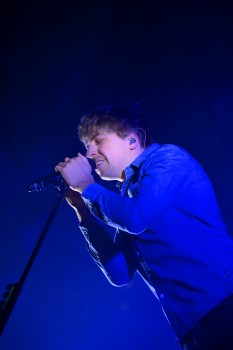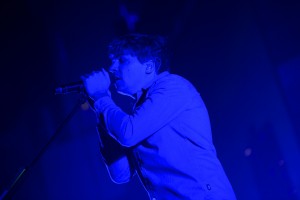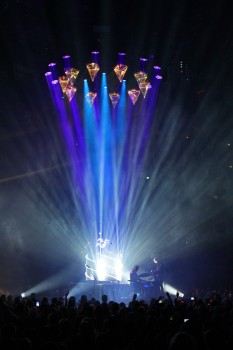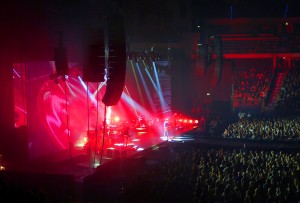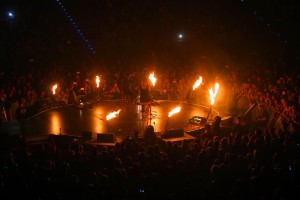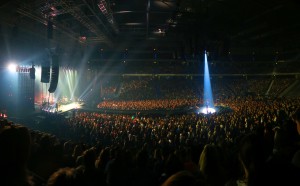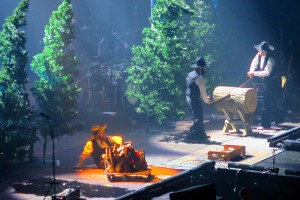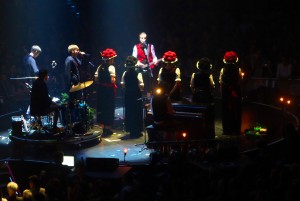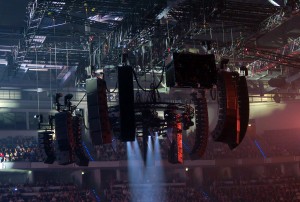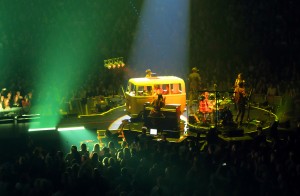 Panic At The Disco: Death Of A Bachelor Tour 2017
Multi award winning American rock band Panic at The Disco continue their 'Death of a Bachelor' tour in the US with a striking production design created by Matt Larivée of Montreal-based creative practice Luz Studio, who worked closely with the band's lighting designer, Alex Specht. Together they specified 50 x Robe BMFL Spots, 10 x CycFX8s and six PATT 2013s which are prominent on the rig. The idea was to create a very dynamic stage aesthetic which would highlight the classiness of adding a Sinatra-style horns section to the lineup combined with a mysterious new cult logo.

The architecture of the rig with gold-painted ladders at the back, contrasted with five moving curved LED video 'chandeliers' which meant the environment could easily switch from classic to edgy and contemporary. The BMFL Spots are dotted around the rig on the upstage ladder structure, on the video chandeliers and the floor. They needed a high powered hard-edged fixture that could slice decisively through the various video elements which also include three upstage fixed LED screens. Alex had encountered BMFLs on multiple festivals recently and had been wanting to try them out for a tour. "They are very quick for a fixture that powerful,'' he commented.

The PATT 2013s were rigged on mid stage pantographs which came in during two songs only for maximum impact.
During 'Death of a Bachelor' they mimicked elegant vintage prop lights, and in 'Crazy=genius' they added some serious madness as fixtures on a psycho asylum ward. Chosen for their "beautiful" appearance, Matt appreciates the golden reflector and comments that they produce a "fantastic" incandescent glow when on at around 15%, while they can also be plenty punchy and full of attitude for rock moments. The CycFX 8s were used as footlights, where they were very versatile, also doubling up as blinders and as front filler to complete the big production looks.

A major challenge of the design was ensuring a harmony between lighting and video and other visual components, a task made infinitely easier for Matt as a show designer involved in all departments including the automation.
Luz Studio also created content for all 20 songs in the set which was replayed via a XXX media server, programmed by David Robdeau from Luz Studio who also project managed their team and drew up all the plans.
Lighting was programmed by Alex who is out operating the show on the road and all the lighting equipment is being supplied by Upstaging.

Luz Studio was founded by Matt in 2007 – the same year he was nominated for a Parnelli Award for his work lighting the Pyramids in Egypt for a televised concert. In 2009 he started integrating video into his designs and hired a video content director to work on producing bespoke material. The company has now grown to 13 talented full time multi-skilled creatives plus some regular freelancers, overseen by Matt as Creative Director.

Photos: Todd Kaplan


Setlist

Don't Threaten Me With A Good Time
LA Devotee
Ready To Go (Get Me Out Of My Mind)
Golden Days
Vegas Lights
The Only Difference Between Martyrdom And Suicide Is Press Coverage / Camisado / But It's Better If You Do
Hallelujah
Nine In The Afternoon
Miss Jackson
This Is Gospel
Death Of A Bachelor
The Ballad Of Mona Lisa
My Way (Claude François)
Movin' Out (Anthony's Song) (Billy Joel)
Emperor's New Clothes
Nicotine
Crazy=Genius
Let's Kill Tonight
24K Magic/Bitch Better Have My Money
Girls/Girls/Boys
Bohemian Rhapsody (Queen)
I Write Sins Not Tragedies
Victorious


Tour Dates

24.02.2017 Mohegan Sun, US-Uncasville,
25.02.2017 Wells Fargo Center, US-Philadelphia,
26.02.2017 Cross Insurance Arena, US-Portland,
28.02.2017 Petersen Events Center, US-Pittsburgh,
02.03.2017 Madison Square Garden, US-New York,
04.03.2017 DCU Center, US-Worcester,
07.03.2017 Schottenstein Center, US-Columbus,
08.03.2017 Wolstein Center at Cleveland State University, US-Cleveland,
10.03.2017 Palace of Auburn Hills, US-Auburn Hills
11.03.2017 Allstate Arena, US-Rosemont,
12.03.2017 Xcel Energy Center, US-St. Paul
14.03.2017 Wells Fargo Arena, US-Des Moines
15.03.2017 Baxter Arena, US-Omaha,
17.03.2017 Pepsi Center, US-Denver,
18.03.2017 UCCU Center, US-Orem,
19.03.2017 Taco Bell Arena, US-Boise,
21.03.2017 WaMu Theater, US-Seattle,
22.03.2017 Moda Center, US-Portland,
24.03.2017 Mandalay Bay Events Center, US-Las Vegas
25.03.2017 Oracle Arena, US-Oakland,
26.03.2017 Viejas Arena, US-San Diego
28.03.2017 Forum, US-Inglewood,
29.03.2017 Talking Stick Resort Arena, US-Phoenix,
31.03.2017 Allen Event Center, US-Allen,
01.04.2017 Toyota Center, US-Houston,
02.04.2017 Frank Erwin Center, US-Austin,
04.04.2017 BOK Center, US-Tulsa,
05.04.2017 Scottrade Center, US-Saint Louis
07.04.2017 BJCC Arena, US-Birmingham,
08.04.2017 FedEx Forum, US-Memphis,
09.04.2017 KFC Yum! Center, US-Louisville,
11.04.2017 Greensboro Coliseum Complex, US-Greensboro,
12.04.2017 Infinite Energy Center, US-Duluth,
14.04.2017 Amway Center, US-Orlando,
15.04.2017 Center, US-Sunrise,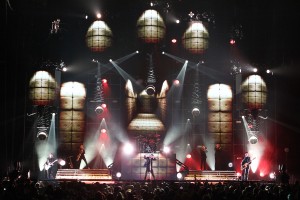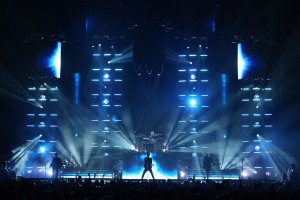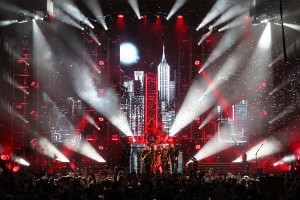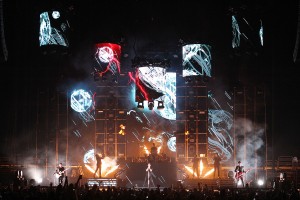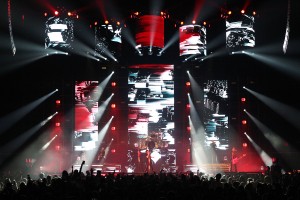 Lukas Graham: Tour 2017
Die dänische Pop/Soul Band Lukas Graham um Frontmann Lukas Forchammer hat in weniger als zwei Jahren den Sprung von kleinen Club-Gigs zur Arena Tournee geschafft und konnte auf diesem Weg drei Grammy-Nominierungen für ihren weltweiten Hit "7 Years" verbuchen. Auf ihrer erst kürzlich beendeten Europa Tour, füllte die Band große Hallen und kleine bis mittelgroße Arenen mit Fans, die von den funky, tanzbaren Melodien - in der Regel von einem Bläserensemble begleitet - und den emotionalen, introspektiven Texten von Forchammer begeistert waren.

Die Bereitstellung dieser wirksamen Mischung aus Intimität und Einschlag liegt in der Verantwortung von Frank Grønbæk, der seit Ende 2012 FOH-Engineer der Band ist. Für Grønbæk ist der Schlüssel für ein erfolgreiches Set jedem Gesang und Instrument seinen eigenen Raum und Gewicht in der Mischung zu geben. "Eines der Dinge, die mir am Mischen dieser Band gefällt, ist die Tatsache, dass es relativ wenige Quellsignale gibt, man also Raum um die Klänge herum bauen kann, anstatt alles einzuzwängen, weil man es auf einmal hören muss", bemerkt er. "Es gibt Platz, so dass eigentlich jedes Instrument diesen Raum füllen kann, und das macht meine Arbeit wirklich schön." Als Grundlage des Audiopakets, das die Tour begleitet, spezifizierte Grønbæk ein Meyer Sound Leo Family System, das von Victory Tour Production aus Dänemark geliefert wurde.

Um den Veranstaltungsorten unterschiedlicher Form und Größe gerecht zu werden, ist die Tour mit einem flexiblen Soundsystem mit rund 20 Lyon-M Main Line Array Lautsprechern mit vier Lyon-W Wide Coverage Line Array Lautsprechern für die Nahfeldabdeckung unterwegs. Bassverstärkung liefern ein Dutzend 1100-LFC Low-Frequency Control Elements. Sechzehn Leopard Compact Line Array Lautsprecher stehen, je nach Veranstaltungsort, als Front Fill und Outfill Arrays zur Verfügung, ein Paar UPQ-1P Lautsprecher helfen bei Bedarf weiter aus. Alles wird mit einem Galileo Callisto Lautsprecher Management System mit drei Galileo Callisto 616 Array Processors (einschließlich einer AES Version am FOH) und einem Galileo 408 Processor miteinander verbunden und optimiert.

Lukas Grahams Europatournee, die am 25. Februar in Dublin gestartet ist und am 12. April in Lissabon zu Ende ging, lief durch 25 Städte in 13 Ländern. Victory Tour Production ApS ist ein Full-Service Anbieter von Event-Produktionstechnologien, einschließlich Beschallung, Video, Beleuchtung und Inszenierung. Neben der Unterstützung internationaler Konzerttourneen bietet Victory Dienstleistungen für Fernsehe-aufzeichnungen, Firmenveranstaltungen und Festivals an.

Fotos: Ralph Larmann


Setlist

Take The World By Storm
Drunk In The Morning
Hayo
Don't You Worry 'Bout Me
What Happened To Perfect
Criminal Mind
Better Than Yourself (Criminal Mind, Part 2)
You're Not There
Only One
Nice Guy
Mama Said
Strip No More
Happy Home

Funeral
7 Years


Tour Dates

31.01.2017 The Fillmore, US-Silver Spring
09.01.2017 House Of Blues, US-Orlando
10.01.2017 The Tabernacle, US-Atlanta
12.01.2017 House Of Blues, US-Houston
13.01.2017 The Aztec Theater, US-San Antonio
14.01.2017 House Of Blues, US-Dallas
16.01.2017 The Pageant, US-St. Louis
17.01.2017 House Of Blues, US-Chicago
18.01.2017 The Myth, US-Saint Paul
20.01.2017 Orpheum Theater, US-Madison
21.01.2017 Palace Theater, US-Louisville
22.01.2017 Ryman Auditorium, US-Nashville
24.01.2017 Fillmore, US-Detroit
25.01.2017 Sound Academy, CAN-Toronto
27.01.2017 The Fillmore, US-Philadelphia
28.01.2017 Hammerstein Ballroom, US-New York
29.01.2017 House of Blues, US-Boston
25.02.2017 Olympia Theatre, UK-Dublin
26.02.2017 Ulster Hall, UK-Belfast
28.02.2017 O2 Academy, UK-Glasgow
01.03.2017 O2 Academy, UK-Newcastle
02.03.2017 Academy, UK-Manchester
04.03.2017 O2 Academy, UK-Leeds
05.03.2017 O2 Academy, UK-Birmingham
07.03.2017 Roundhouse, UK-London
09.03.2017 Lotto Arena, B-Antwerp
11.03.2017 013, NL-Tilburg
12.03.2017 Afas Live, NL-Amsterdam
13.03.2017 Mitsubishi Electric Halle , Düsseldorf
15.03.2017 Jahrhunderthalle, Frankfurt
16.03.2017 Zenith, München
18.03.2017 Gasometer, A-Wien
19.03.2017 Budapest Arena, H-Budapest
20.03.2017 Stodola, P-Warschau
30.03.2017 Sentrum Scene, N-Oslo
31.03.2017 Baltiska Hallen, S-Malmö
03.04.2017 Sporthalle, Hamburg
04.04.2017 Olympia, F-Paris
05.04.2017 Le Transborduer, F-Lyon
07.04.2017 Samsung Hall, CH-Zürich
08.04.2017 Teatro De Venaria, I-Turin
10.04.2017 Sala Razzmatazz, E-Barcelona
11.04.2017 Sala Riviera, E-Madrid
12.04.2017 Coliseum, P-Lissabon
15.05.2017 The Surf Lodge, Montauk
20.05.2017 1037 the Q's "Just Show Up", Pelham
21.05.2017 Hangout Festival, Gulf Shores
24.05.2017 MIX Summer Kick Off, Phoenix
27.05.2017 The Fox Theater at Foxwoods Resort Casino, CAN-Mashantucket
28.05.2017 The Surf Lodge, Montauk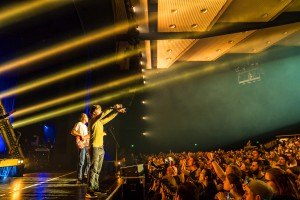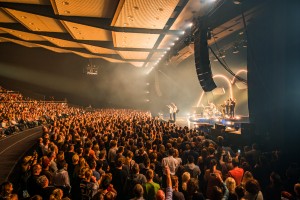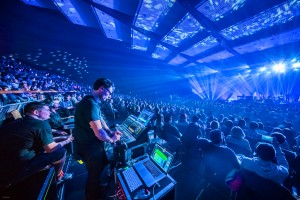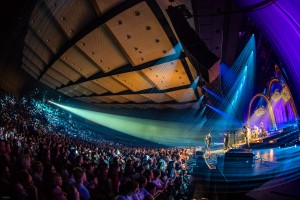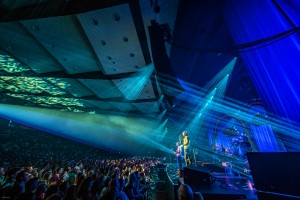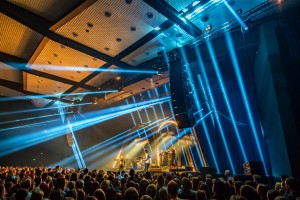 Fury In The Slaughterhouse: Reunion 2017
Vom 10. bis 12. März 2017 spielte Fury In The Slaughterhouse zum 30-jährigen Bandjubiläum drei Reunion-Konzerte in der ausverkauften TUI Arena in Hannover. Vor insgesamt 36.000 Zuschauern spielte die deutsche Rockband sämtliche Hits aus 30 Jahren Bandgeschichte sowie einige neue Stücke, die den Auftakt für weitere Shows in diesem Jahr markierten. Soundtechnisch setzte der zuständige Dienstleister Satis + Fy auf Beschallung von L-Acoustics.

Für die Main-PA vertrauen Sven Wiese (Systemdesign) und Frederick Werminghausen (System-Tech) auf 16x K2 und 4x K1-SB pro Seite – ergänzt durch 8x hinter dem jeweiligen Array geflogene K1-SB für eine optimale Abdeckung und ausreichend Headroom im Low-end-Bereich. "Unser Ziel war eine gute Abdeckung der Halle mit möglichst homogener Lautstärkeverteilung und einem ausgeglichenen Klangbild", erläutert Frederick Werminghausen von Satis + Fy. Der zu beschallende Bereich umfasste die komplette Arena ab der Downstage-Kante. Dazu wurde auf eine hohe Anzahl an Lautsprechern und verschiedener Arrays gesetzt, um die einzelnen Hallenbereiche gezielt und definiert zu beschallen. Angetrieben wurde das komplette System von insgesamt 16 LA-RAKs sowie zwei LA-RAK II.

Um das klangliche Geschehen in der Halle zu kontrollieren, setzte das Team auf individuell definierte Zonen. An welcher Position im Array zwei oder drei Lautsprecher gelinkt bzw. einzeln angetrieben werden, wurde im Zuge der Designphase in Soundvision auf Basis des Bedarfs an unterschiedlichen FIR-Filtern definiert. Auf diese Weise ließ sich ein homogenes Klangbild in der gesamten Arena erzeugen. Mit seinem Output, der Flexibilität durch wählbare horizontale Abstrahlwinkel sowie der komfortablen Handhabung stellte das K2 in dieser Hinsicht eine gute Wahl für die TUI Arena dar.

Die Delayzeiten und Filter wurden von Sven Wiese bereits im Vorfeld in Soundvision angepasst und dienten als ausgezeichneter Startpunkt für die Systemeinstellung vor Ort. "Die simulierten Werte waren bereits sehr nah am gewünschten Ergebnis", bestätigt Werminghausen. "Die Delayzeiten stimmten fast komplett und auch die Filter haben wir anschließend per Messung und Ohr nur noch ein wenig angepasst, um der tatsächlichen Hallensituation gerecht zu werden."

Neben der normalen Side-PA aus jeweils 8x K2, die zusammen mit den beiden Delay-Systemen (ebenfalls jeweils 8x K2) den Mittel- und Oberrang beschallten, ergänzte Satis + Fy das System durch zwei separate, äußere Sidehangs aus 9x bzw. 6x Kara. "Die Kara zielen auf den Unter- bzw. Oberrang. Da hier keine besonders großen Entfernungen zu überwinden waren, erfüllen die Kara ihren Zweck wunderbar", so Werminghausen.

Am Boden vor der Bühne verrichteten 16x KS28 Subwoofer ihren Low-end-Dienst, die "uns durch ihre Lautstärke und tonale Wiedergabe überzeugt haben", erläutert Frederick Werminghausen. Im Nearfield-Bereich waren 8x Kiva in Kombination mit 2x 3 ARCS Wide das Beschallungsmittel der Wahl. "Auf der Bühnenkante war kein Platz für gelegte Lautsprecher. Deshalb haben wir uns für eine geständerteKiva-Variante entschieden." Je zwei Kiva auf einem Kiet fanden zwischen den KS28 vor der Bühne Platz – seitlich ergänzt durch zwei 3er-Cluster ARCS Wide.

Fotos: Stephan Kwiecinski


Setlist

It's a Long Way to the Top (Intro)
Dance on the Frontline
Revelation
Jericho
Radio Orchid
Warchild
Dancing In The Sunshine Of The Dark
Things Like This
30 (It's Not Easy)
Milk And Honey
When God Goes Home (Unplugged)
Then She Said (Unplugged)
Bring Me Home (Unplugged)
Riding On A Dead Horse
Haunted Head And Heart
When I'm Dead And Gone (McGuinness Flint)
Trapped Today, Trapped Tomorrow
Cry It Out
Come On
In Your Room
Love Has Gone Home
Are You Real?
Every Generation Got Its Own Disease
Won't Forget These Days

Won't Forget These Days (Reprise)
My Personal Everest
Down There

Kick It Out
Bar Des Boulistes
Time To Wonder

Seconds To Fall


Tour Dates

10.03.2017 TUI-Arena, Hannover
11.03.2017 TUI-Arena, Hannover
12.03.2017 TUI-Arena, Hannover
12.05.2017 Freilichtbühne, Bad Segeberg
13.05. Mehrzweckgelände Tannhausen, Aurich
14.06.2017 Maimarkt Club, Mannheim
15.06.2017 Porta Nigra-Vorplatz, Trier
16.06.2017 Porta Nigra-Vorplatz, Trier
08.07.2017 Festwiese, Erfurt
14.07.2017 Stadtpark, Hamburg
15.07.2017 Stadtpark, Hamburg
21.07.2017 Gerry Weber Stadion, Halle/Westfalen
22.07.2017 Sparkassenpark, Mönchengladbach
17.08.2017 Freilichtbühne Schlossgarten, Schwerin
18.08.2017 Freilichtbühne Krusenkoppel, Kiel
20.08.2017 Klosterhof Wiblingen, Ulm
26.08.2017 Stadthalle-Freigelände, Osterholz
01.09.2017 Westfalenpark, Dortmund
16.09.2017 Weserbergland-Stadion, Hameln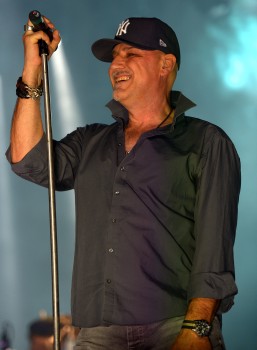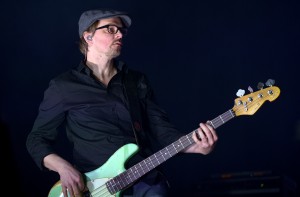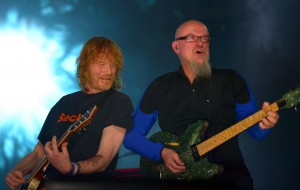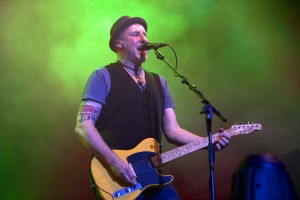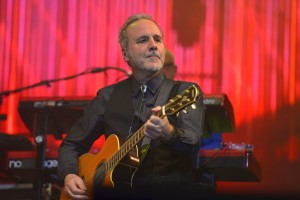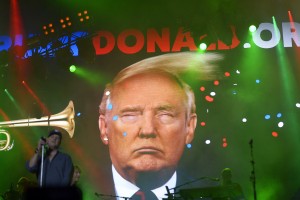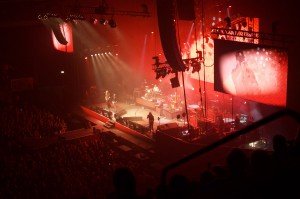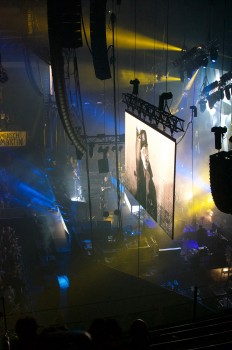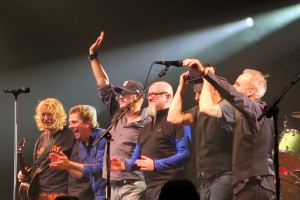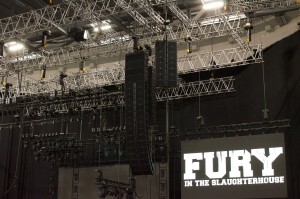 All Time Low: Last Young Renegade World Tour 2017
Boston, Massachusetts based lighting designer Jeff Maker chose Robe as his main moving lights for the most recent UK and European tour for U.S. rockers All Time Low which was a teaser for current "Last Young Renegade" album release. The band combine their hi-energy, in-the-face mix of gritty pop punk rock with a relentlessly busy touring schedule and are renowned for their live performances. Europe is an ever popular destination and on this tour they played a whole range of venues encompassing academies, town halls and arenas.

Lighting was supplied by Zig Zag Lighting from Leeds, UK. Prominent on the rig were 15 Robe Spiider wash beams, part of a batch newly purchased by the rental company for this tour, together with other Robe luminaires like BMFL Spots, Pointes and CycFX 8s. Jeff has lit All Time Low for eight years, so he wanted this design to look totally different from anything that they have done in the past, and decided that some interesting truss architecture was the way to go.

One inspiration for developing the stage environment and look was the new album. Also, eight years of experience in knowing what the band like aesthetically helped inform the initial ideas that were presented to lead singer Alex Gaskarth, who enjoys being involved in the stage design process. Jeff sent his renderings to Alex together with a series of video links to some of the products he wanted to use. Alex studied the videos and other materials and was impressed with the Robe Spiider, which sold him on Jeff's idea that these should form a central feature upstage.

Jeff then modified this centerpiece from a circular structure into a pentagon shape to give it more of an edge. It was flown and measured at 3.5 meters wide by 3.5 meters high. Either side of this, above and below, were four 4.5 meter truss sections arranged in an X shape - two flown and two partially flown / ground supported. All of these and the pentagon were suspended from black painted truss which made it look like they were floating in mid-air. The structural elements were completed with a triangular truss piece flown midstage with a slight rake that provided further lighting positions.

Ten Spiiders were arranged around the pentagon with five in the center, positioning them right at the core of the show. They produced high-impact beams and Jeff also made expressive use of the pixel mapping capabilities which allow ring and pattern effects, all of them used for pulling the audience into the action plus comprehensively washing the stage. The Spiiders were utilized in all 18 songs in the set and Jeff exhausted the possibilities. The 18 x BMFLs were deployed as three each of the four X trusses, with the other 6 on the floor downstage left and right. Their hard edges and potent beams contrasted and complimented the Spiiders and the BMFL intensity reinforced the rambunctiousness and attitude of the band's shows. The 16 x Pointes were all rigged on the trussing triangle and used for additional beams as well as to augment and support the BMFLs.

Six Robe CycFX 8s highlighted two vertical drops that framed the stage, printed with the instantly recognizable 'eye' of the ATL logo. As the main back line across the stage was open, the CycFX 8s were also able to blast through the gap, creating more depth and highlighting the trussing art. Jeff programmed and ran the lights using an Avolites Sapphire Touch console with Titan 10.0 software. The main design challenge was creating something that was scalable and versatile enough to be optimized in a number of different configurations to suit the varying size of rooms to ensure that Jeff could always deliver the right show. He also needed the capacity to ensure that the new album songs could have stand-out moments in the show.

Jeff Maker has been a lighting professional for 14 years and a touring LD for the last 11. His career started whilst at Emerson College studying TV and video in Boston when he landed a job bar backing at a local rock venue, The Paradise Rock Club. The lighting operator there wanted to train someone up to cover for when he was away ... and Jeff seized the opportunity! His mentor (Tim McKenna) then gave him the opportunity to become head LD at a club called AXIS/Avalon before landing his first tour in 2006 with The Dresden Dolls. He loves traveling and working with other like-minded individuals who are passionate about the industry and what they do. "This is my dream job!"

*****

Adlib supplied two Midas consoles, continuing a long-standing working relationship with the band and their engineers Phil Gornell at FOH and Ricky Fernandez on Monitors. Adlib's new Glasgow based Scottish division supplied L-Acoustics racks-and-stacks to the two wildly enthusiastic Scottish gigs – at Glasgow Academy and Edinburgh Corn Exchange - together with technician Andy Russell.

Phil has worked with the company on a variety of tours since 2008. "Having the consoles with us throughout the tour gives complete continuity on the control side across the wide variety of venues on the itinerary, and having the ProX to hand enabled me to get the best out of the many different house systems we encountered," he stated. Phil, also a studio engineer with his own facility in Sheffield, started specifying the ProX a couple of years ago, initially to mix a Bring Me The Horizon tour, with sound equipment also from Adlib. Before that he was a keen PRO2 fan ... until the amount of inputs required passed a certain level making an upgrade necessary.

Currently he's using 72 channels - quite a lot from a four-piece band with one additional musician onstage. He thinks it's a highly versatile console and appreciates the many inputs and outputs as well as the onboard processing which offer all the dynamics he needs without running an additional rack or a laptop, including 22 x DSP FX and three different inner effects racks.

The console's Neutron System Engine 'brain' and DL431 48-channel splitter sit onstage, leaving a very expedient FOH footprint especially handy for the smaller venues. The DL431 enables one mic input to be sent to two independent preamps, so the master source can be worked on by both FOH and monitor engineers simultaneously and treated accordingly. As Phil pointed out, this had been possible before, but this is the first time using just one rack device.

The band are very particular about the way they sound live, so Phil's experience as both a studio and a live engineer is an asset to the creative process. He effectively masters the live mix using his own Waves Maxx BCL as a compressor, bass enhancer and limiter. He's toured it for 10 years and it allows him to get those elements of a perfect mix found on finished recorded sources into the live domain. On this occasion, the set up enabled him to accentuate some of the more refined and highly distinctive All Time Low sounds that fans love.

One of the greatest trepidations of live mixing is the potential of a drink being thrown into FOH, and despite the protective measures in place, the ProX unfortunately took a hit during the gig in Manchester. This immediately killed eight main faders and forced Phil to mix on the four right-hand extra faders for the remainder of the show, which was "pretty hectic". Adlib Director Dave Jones immediately organized a new console which was delivered for the next show in Edinburgh, where Phil also had the reassurance of the full Adlib audio package. This comprised 24 x L-Acoustics K2 speakers with SB 28 subs plus ARCs and dV-DOSC infills, all driven by LA8 amps, supplied with all the associated rigging and motors.

For the tour's two opening acts, Waterparks and Swmrs, Adlib supplied a full proprietary MP4 wedge monitor system complete with a mics-and-stands package. Adlib Client Manager Phil Kielty commented, "We were thrilled to continue our long-standing relationship with All Time Low. We are also more than happy to support Phil Gornell in any of his projects, as he is one of the best young UK engineers in this field. We hope to see Phil, Ricky, Dan & all of their production team back again soon with Adlib."

Setlist

Kicking & Screaming
Weightless
Somewhere In Neverland
Cinderblock Garden
Canals
Something's Gotta Give
Kids in the Dark
Dirty Laundry
Guts
Therapy
Missing You
Last Young Renegade
A Love Like War
Backseat Serenade
Take Cover

Lost In Stereo
Dear Maria, Count Me In


Tour Dates

10.03.2017 Eventim Apollo Hammersmith, UK-London
11.03.2017 University Great Hall, UK-Cardiff
13.03.2017 Guildhall, UK-Southampton
14.03.2017 Corn Exchange, UK-Cambridge
15.03.2017 O2 Academy, UK-Leeds
16.03.2017 O2 Academy, UK-Birmingham
18.03.2017 Guild of Students, UK-Liverpool
19.03.2017 Ulster Hall, UK-Belfast
20.03.2017 Olympia, UK-Dublin
22.03.2017 O2 Academy, UK-Bristol
23.03.2017 O2 Apollo, UK-Manchester
24.03.2017 O2 Academy, UK-Sheffield
25.03.2017 O2 Academy, UK-Newcastle Upon Tyne
27.03.2017 Corn Exchange, UK-Edinburgh
28.03.2017 O2 Academy, UK-Glasgow
30.03.2017 The Nick Rayns LCR, UK-Norwich
31.03.2017 O2 Brixton Academy, UK-Brixton
03.04.2017 LMH, Köln
04.03.2017 Melkweg, NL-Amsterdam
06.03.2017 Grünspan, Hamburg
08.03.2017 Elysee Montmartre, F-Paris
10.03.2017 Alcatraz, I-Milano
07.05.2017 2017 MTV Movie & TV Awards Festival, US-Los Angeles
10.05.2017 Powerstation, NZ-Auckland
12.05.2017 Riverstage, AUS-Brisbane
13.05.2017 Hordern Pavilion, AUS-Moore Park
14.05.2017 Festival Hall, AUS-Melbourne
16.05.2017 Thebarton Theatre, AUS-Adelaide
18.05.2017 Metropolis, AUS-Fremantle
19.05.2017 Metropolis, AUS-Fremantle
22.05.2017 Club Quattro, J-Nagoya Shi
23.05.2017 Bigcat, J-Osaka
24.05.2017 Blitz, J-Akasaka
30.06.2017 House of Blues, US-Houstonz
01.07.2017 House of Blues, US-Dallas
03.07.2017 The Marquee, US-Tempe
05.07.2017 House of Blues, US-Anaheim
07.07.2017 The Novo, US-Los Angeles
08.07.2017 Fox Theater, US-Oakland
10.07.2017 Roseland Theater, US-Portland
11.07.2017 Showbox Sodo, US-Seattle
13.07.2017 The Complex, US-Salt Lake City
14.07.2017 Fillmore Auditorium, US-Denver
15.07.2017 Uptown Theater, US-Kansas City
16.07.2017 Palace Theatre, US-St. Paul
18.07.2017 The Pageant, US-St. Louis
20.07.2017 Royal Oak Music Theatre, US-Royal Oak
21.07.2017 Aragon Ballroom, US-Chicago
22.07.2017 Eagles Ballroom, US-Milwaukee
23.07.2017 Express Live! Outdoor Amphitheatre, US-Columbus
25.07.2017 Stage AE - Outdoors, US-Pittsburgh
26.07.2017 Rapids Theatre, US-Niagara Falls
28.07.2017 House of Blues, US-Boston
29.07.2017 The Fillmore, US-Philadelphia
30.07.2017 The Fillmore, US-Philadelphia
31.07.2017 Central Park Summer Stage, US-New York
02.08.2017 Rams Head Live, US-Baltimore
03.08.2017 Rams Head Live, US-Baltimore
04.08.2017 The Ritz, US-Raleigh
05.08.2017 Tabernacle, US-Atlanta
06.08.2017 House Of Blues, US-Lake Buena Vista
07.08.2017 House Of Blues, US-Lake Buena Vista
15.08.2017 GBK Senayan, Indonesia-Jakarta
17.08.2017 The Coliseum, Hard Rock Hotel, Singapore
19.08.2017 Summer Sonic, J-Osaka Shi
20.08.2017 Summer Sonic, J-Tokyo
22.08.2017 Mall of Asia Arena, Philippines-Pasay
25.08.2017 The Republik, US-Honolulu
23.09.2017 Radio Music Fest, US-Las Vegas
06.10.2017 Sentrum Scene, N-Oslo
07.10.2017 Arenan Fryshuset, S-Stockholm
08.10.2017 Vega, DK-Copenhagen
09.10.2017 Grosse Freiheit
10.10.2017 Huxleys, Berlin
12.10.2017 Palladium, Köln
13.10.2017 AFAS Live, NL-Amsterdam
14.10.2017 Batschkapp, Frankfurt Am Main
15.10.2017 Backstage Werk, München
16.10.2017 Estragon, I-Bologna
18.10.2017 Bikini, F-Toulouse
19.10.2017 Razzmatazz 1, E-Barcelona
20.10.2017 Palacio Vistalegre, E-Madrid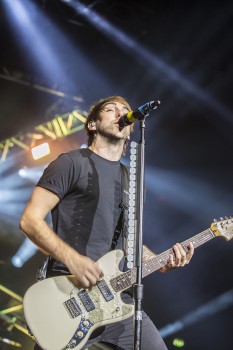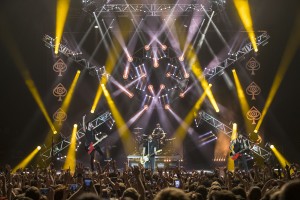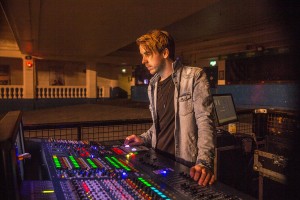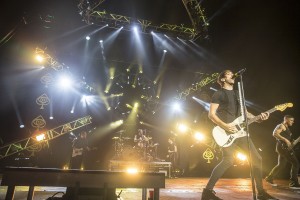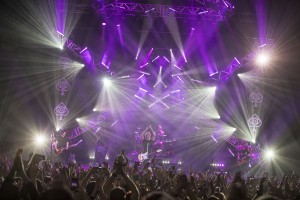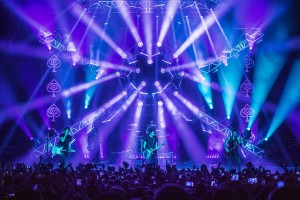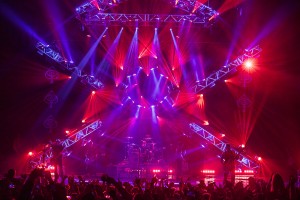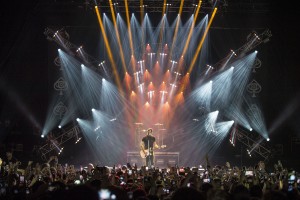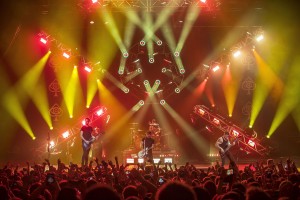 Blue Rodeo: 1000 Arms Canadian Tour
Lighting designer Al Paquette was looking for some new fixtures to incorporate into his design for the current "1000 Arms" tour by Canadian country rockers Blue Rodeo and chose Robe Spiiders and PATT 2013s which were newly purchased by lighting vendor Apex Sound & Light from Ontario, Canada. Al has worked with the band for the last six years, and this is the fourth full production tour he's done with them for which he created a totally original look and design. He knows what they are comfortable with onstage, "it's about setting the right mood and environment for the music," he explained.

Limited truck space was another consideration for this one, so getting maximum impact from a minimum number of fixtures was essential. Keeping this in mind he chose the 20 x Spiiders and 5 x PATT 2013s. The Spiiders were evenly positioned along the upstage truss with the five PATT 2013s on floor stands at various heights around the back.
The Spiiders created a wall of light enthused Al, who used the central flower effect for highlighting the audience during some special punctuative moments. The PATTs were dimmed down for most of the show, used for nice warm tungsten glow effects and - sparingly - as a blinder.

Prior to this tour, Al had been using another brand of LED wash light for a few years which was getting a little old and tired, so he started scouting around for something different. He likes the colors and the beam look on the Spiider's tighter zoom. He also likes the way the light is emitted from the lens, observing that a lot of LED washes are extremely bright at the lens which he finds distracting. He used the tightness of the zoomed-in beam to produce architectural style looks. The flower effect was applied judiciously and he was grateful for it being there. With size and weight also important, the Spiiders worked out good. The PATT 2013s were on the lighting plot because of their retro styling. "A fixture that suits the band perfectly," said Al, adding that they are always asking for a "comfortable warm stage that would remind people of a living or a listening room."

Al is a freelance LD based in Toronto. He started his career as an entertainment industry professional playing guitar in bands around 20 years ago. Always fascinated by the effect of lighting on stage, he switched from jobs and physical positions - from being onstage to being "that guy" at FOH and in doing so realized his real passion. He also has the advantage of being able to take a musical approach to lighting design which makes his work fresh and interesting.

Photos : Steve Dormer


Setlist

Heart Like Mine
Fools Like You
Head Over Heels
Disappear
1000 Arms
Rose-Coloured Glasses
Superstar
After The Rain
Western Skies
Bad Timing
Diamond Mine
One Light Left In Heaven
Over Me
Palace Of Gold
I Can't Hide This Anymore
Cynthia
You're Everywhere
The Railroad (Lee Hazlewood cover)
Is It You
What Am I Doing Here
5 Days In May
Til I Am Myself Again
Hasn't Hit Me Yet

Try
Little Ole Wine Drinker Me (Dean Martin cover)
Lost Together


Tour Dates

11.01.2017 Auditorium, CAN-Thunder Bay
13.01.2017 Conexus Arts Centre, CAN-Regina
14.01.2017 MTS Centre, CAN-Winnipeg
15.01.2017 Affinity Place, CAN-Estevan
17.01.2017 TCU Place, CAN-Saskatoon
19.01.2017 Jubilee Auditorium, CAN-Edmonton
20.01.2017 Jubilee Auditorium, CAN-Edmonton
21.01.2017 Jubilee Auditorium, CAN-Calgary
22.01.2017 Jubilee Auditorium, CAN-Calgary
24.01.2017 South Okanagan Events Centre, CAN-Penticton
26.01.2017 Save-On-Foods Memorial Centre, CAN-Victoria
27.01.2017 Queen Elizabeth Theatre, CAN-Vancouver
28.01.2017 Queen Elizabeth Theatre, CAN-Vancouver
31.01.2017 Centre In The Square, CAN-Kitchener
02.02.2017 Massey Hall, CAN-Toronto
03.02.2017 Massey Hall, CAN-Toronto
08.02.2017 Place des Arts, CAN-Montreal
09.02.2017 K-Rock Centre, CAN-Kingston
10.02.2017 Molson Centre, CAN-Barrie
11.02.2017 GM Centre, CAN-Oshawa
14.02.2017 Hamilton Place Theatre, CAN-Hamilton
18.02.2017 National Arts Centre, CAN-Ottawa
19.02.2017 National Arts Centre, CAN-Ottawa
21.02.2017 AYR Motor Centre, CAN-Woodstock
23.02.2017 Mile One Centre, CAN-St. John's
25.02.2017 Scotiabank Centre, CAN-Halifax
26.02.2017 Casino New Brunswick, CAN-Moncton
02.07.2017 Canada Day Weekend Festival, CAN-Niagara
14.07.2017 Jazz Festival, CAN-Halifax
30.07.2017 Folk Music Festival, CAN-Calgary
19.08.2017 Budweiser Stage, CAN-Toronto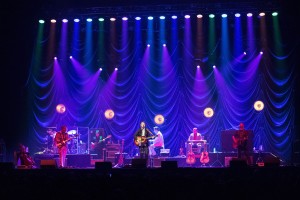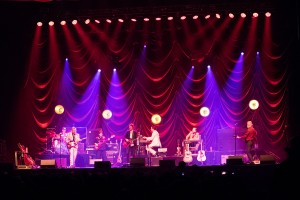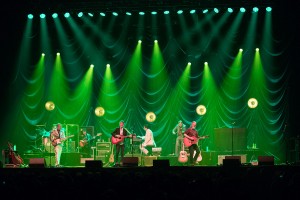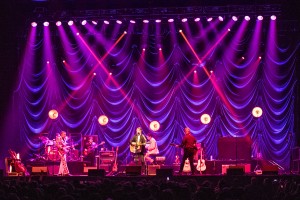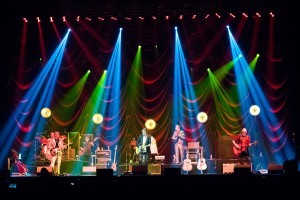 Pretty Maids + Gotthard: Silver Tour 2017
Fotos: Stephan Kwiecinski


Setlist Pretty Maids

Rodeo
I.N.V.U.
Bull's Eye
Little Drops Of Heaven
Back To Back
Red Hot And Heavy
Love Ganes
Future World


Setlist Gotthard

Silver River
Electrified
Hush (Joe South cover)
Stay With Me
Mountain Mama
Remember It's Me
Feel What I Feel
Sister Moon
What You Get
One Life, One Soul (Acoustic)
Let It Be (Acoustic)
Angel (Acoustic)
Heaven (Acoustic)
Miss Me
Firedance
Top Of The World
Lift U Up
- Drum Solo

Standing In The Light
Anytime Anywhere

Tour Dates

09.02.2017 Oberschwaben Klub, Ravensburg
10.02.2017 Airport Obertraubling, Regensburg
11.02.2017 Ratiopharm Arena, Ulm
13.02.2017 Batschkapp, Frankfurt
14.02.2017 Markthalle, Hamburg
15.02.2017 Capitol, Hannover
17.02.2017 Hyde Park, Osnabrück
18.02.2017 Turbinenhalle, Oberhausen
19.02.2017 Zäpfle Club, Freiburg
02.03.2017 Tonhalle, München
06.03.2017 Gasometer, A-Wien
07.03.2017 Löwensaal, Nürnberg
08.03.2017 Garage, Saarbrücken
10.03.2017 Volksbankmesse, Balingen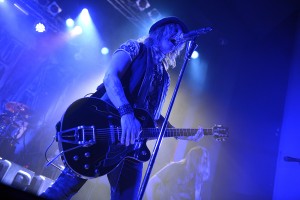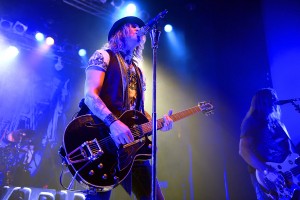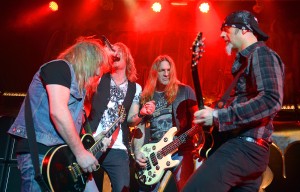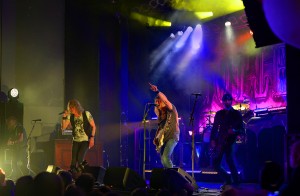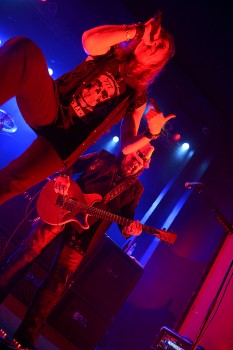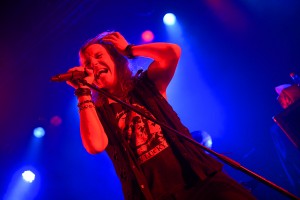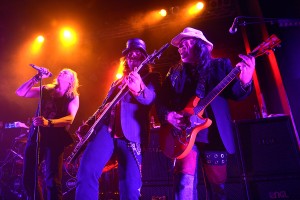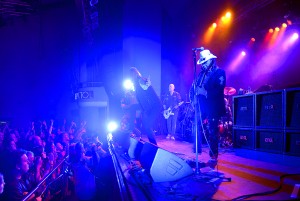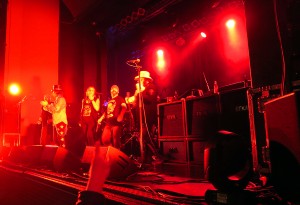 DJ Bobo: Mystorial Tour 2017
Seit inzwischen 25 Jahren ist DJ Bobo der erfolgreichste Popexport der Schweiz. Regelmäßig sorgt er in Europa und auch darüber hinaus für ausverkaufte Arenen und ist für seine imposanten Shows bekannt. Zum 25-jährigen Jubiläum steht nun im April seine neueste Tour an: Mystorial entführt die Zuschauer auf eine Reise durch Zeit und Raum und verspricht erneut jede Menge Farben, Pomp und Eurodance. 60 Tänzer und eine fünfköpfige Band sind mit auf Tour und für das Lichtdesign sorgt diesmal das Duo Thomas Gerdon und Thomas Dietze als DJ Bobos langjähriger Lichtoperator und Tourdesigner.

Bereits vor Kurzem feierte die neue Produktion ihre Premiere im Europapark in Rust, ganze zwei Wochen lang empfing DJ Bobo dort in einer eigens für diese Show gebauten Halle seine Fans. Ab April ist Mystorial dann auf Tour, nach der Heimat Schweiz und Österreich schließen sich insgesamt 24 Arenen in Deutschland an, bevor die Tournee den Sprung nach Südamerika macht.

Eine besondere Rolle beim Lichtdesign kommt diesmal dem GT-1 Hybrid zu – Gerdon und Dietze setzen insgesamt 65 von diesen flexiblen Scheinwerfern für die Tourneeproduktion ein. Und das mit guten Gründen. "Wir haben lange an der richtigen Auswahl getüftelt" erinnert sich Thomas Gerdon. "Ich kannte den GT-1 bereits von der vergangenen Prolight + Sound und kannte seine Stärken, den Zoom von 2,5 bis 55 Grad und auch die Farben - etwas, was nur die wenigsten Hybridscheinwerfer wirklich gut können. Und ich hatte bei der vergangenen Nature One, dem Technofestival im Hunsrück, ausgiebige Erfahrungen mit dem GT-1 sammeln können."

Im Design von Gerdon und Dietze finden sich die GT-1 an vielen Stellen wieder - zum Beispiel an Leitertraversen rechts und links der Bühne, in den drei Trussstrecken über der Bühne, aber auch im Bühnenhintergrund. "Es gibt auch bei dieser Tour sehr viel Video und Pyro, mit den GT-1 setzen wir dann die Highlights, nutzen sie für Gobofahrten und Beams. Einige Male während der Show nutzen wir alle verfügbaren GT-1 wie einen gemeinsamen, gigantischen Blinder, gleisend hell" beschreibt Gerdon sein Design. "Die Show entführt die Zuschauer in die Pharaonenzeit, in die wilden 20er, dann in die Steinzeit und schließlich in die Zukunft - es gibt also wirklich was zu sehen." Dafür sorgen sicherlich auch die fast 1500 Cues, die Gerdon und Dietze in die GrandMA2 programmiert haben.

Fotos: Ralph Larmann


Setlist

Mystorial

Part 1: 1887 Paris
Hypnotized
Superstar
La Vida Es
Freedom Is...
Vampires Are Alive
Balladenintro & Together
The Flying Piano
Where Is Your Love

Part 2: - 40 Ägypten
Roll Up
Around The World
Respect Yourself
It's My Life
Everybody
Chihuahua
Love Is The Price
Pray

Part 3: Steinzeit
Good Time
Get On Up
Life Goes On
What A Feeling (Irene Cara)
Greenbeats
Somebody Dance With Me
Keep On Dancing
Take Control
Let The Dream Come True
Freedom

Part 4: 2032 Zukunft
There Is A Party
Love Is All Around


Tour Dates

13.01.2017 Europa Park Dome, Rust
14.01.2017 Europa Park Dome, Rust
21.04.2017 Sport- und Kongresshalle, Schwerin
22.04.2017 Mercedes-Benz-Arena, Berlin
23.04.2017 Energie-Verbund-Arena, Dresden
28.04.2017 Lanxess Arena, Köln
29.04.2017 Messe, Erfurt
30.04.2017 Getec Arena, Magdeburg
01.05.2017 Volkswagen Halle, Braunschweig
04.05.2017 Emsland Arena, Lingen
05.05.2017 TUI Arena, Hannover
06.05.2017 ÖVB Arena, Bremen
07.05.2017 Sparkassen-Arena, Kiel
12.05.2017 Barclaycard Arena, Hamburg
13.05.2017 Westfalenhalle 1, Dortmund
14.05.2017 König-Pilsener-Arena, Oberhausen
18.05.2017 Big Box, Kempten
19.05.2017 Arena Nürnberger Versicherungen, Nürnberg
20.05.2017 Porsche Arena, Stuttgart
21.05.2017 SAP Arena, Mannheim
24.05.2017 Olympiahalle, München
25.05.2017 Festhalle, Frankfurt
26.05.2017 Arena, Leipzig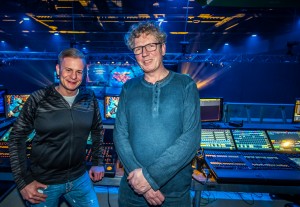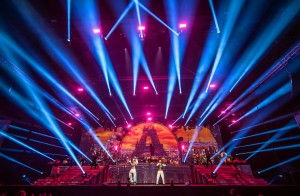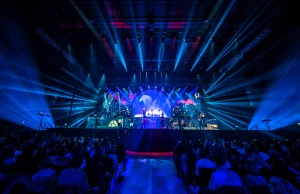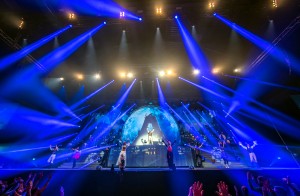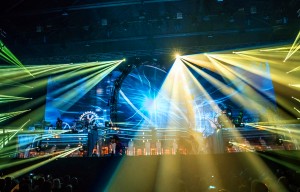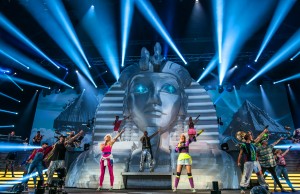 DJ Snake: Spectaculaire 2017
Innovative and cutting edge French artist/music producer DJ Snake rocked the Paris Zenith with an incendiary set and a spectacular new visual design by Romain Pissenem of creative production company High Scream, utilizing a lighting rig of nearly 200 Robe moving lights including 64 of the new Spiider LED wash beams, 80 x Spikies, 32 x Pointes and 11 x BMFL Wash Beams. Lighting was programmed and directed by UK based Rob Lister who has worked as DJ Snake's LD for the last year and has a long-standing working relationship with Romain and High Scream from visiting Ushuaia Ibiza with DJs Axwell & Ingrosso, for which Romain is also the production/show director.

Tickets for this landmark Paris show by the hugely popular and proudly French electronic music guru sold out almost immediately so the pressure was on for all to produce a truly amazing visual and sonic experience explained Romain. Coming from a theatrical background, Romain started directing shows when he was just 17 and is every bit as passionate and enthusiastic about creating 'bigger picture' audience experiences as he was 21 years ago. He loves both the drama of theatre as well as the energy of dance music and parties, and the essence of all his show designs is born from the desire to unite these two elements in collaboration with a team of talented and like-minded people who can really bring a space to life.

"For this design we needed a video presence, but I really wanted the stage to have a strong lighting base," he says "to use video in a more subtle and understated way and for lighting to have a very powerful presence". Fundamental to the idea was that the whole aesthetic was meaningful with a sense of finesse that blended some classical disciplines from theatre presentation with the heartbeat of dance music and clubbing. Having used Robe products on numerous shows over the years - Romain jumped at the chance to try out these latest technologies - and was delighted when rental company S Group, lighting supplier for the Zenith gig, boosted their Robe stock with additional Spikies for the event.

One of Romain's inspirations for this show was wanting to bring a super-powerful lightsource onstage … and you can't get anything more astronomically awesome than the sun. This spawned the 6 metre diameter circular truss made up of four concentric rings populated with the 64 Spiiders! It was rigged on an automation system enabling it to fly in and out and, tilt and pitch above the elliptical shaped DJ booth.

32 x Pointes were scattered around the rig and used for all the major beam technology and effects looks. DJ Snake's set embraces a wide range of styles and genres from trap to electro, hip hop to pop and so there is plenty of opportunity for imaginative lighting and visuals. The first half is full-on fast-and-furious with his more commercial hits coming at the end, so the pace of the show shifts radically over the 90 minutes. Only three colours were used – red, blue and white – for the French flag – a simple approach with a host of looks and tricks revealed frenetically at the top of the set, with some epic surprises held back to keep the WOW moments coming right to the end.

Ahead of the gig, Romain, Rob and the High Scream production team which included technical manager Bertrand de Saint Pern were able to schedule some rare rehearsal time with the artist during two days of full production rehearsals in Briare, south of Paris. This is where the Zenith show was programmed and they also integrated exciting and inventive new video footage commissioned and produced by Comix from London and operated by Daniel Purdue. Rob's cues were executed with such precision and accuracy that it could have been timecoded - but it was all totally live.

The result was a stunning and memorable 'homecoming' show for proud Parisian DJ Snake who had circumvented the globe several times playing hundreds of shows since his last appearance in Paris.
He will continue touring worldwide through 2017.

Fotos: Roberto Castano


Tour Dates

15.04.2017 Coachella, Indio, USA
22.04.2017 Coachella, Indio, USA
23.04.2017 Something Wonderful, Fort Worth, USA
11.05.2017 Brixton Academy, London, UJ
12.05.2017 Afas Live, Amsterdam, Netherlands
21.05.2017 Hangout Festival, Gulf Shores, USA
01.07.2017 Electric Forest, Grant, USA
08.07.2017 Electric Love Festival, Plainfield, Austria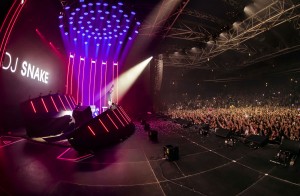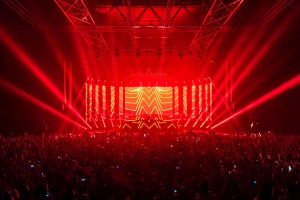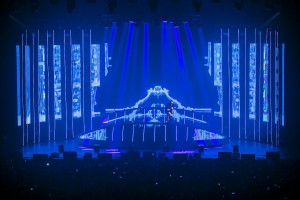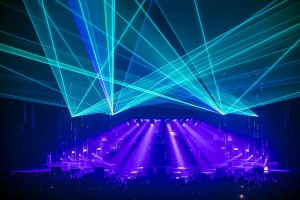 A Day To Remember: Bad Vibrations Tour 2017
Adlib's busy start to 2017 has included supplying a full arena sound system for the European leg of A Day to Remember's "Bad Vibrations" tour, complete with a consoles / control package for the other sections of the tour.
Adlib's Sam Proctor and Mike Flaherty have been working closely with the band's own system tech Justin Lenards to fine tune the system each day for their engineers Nate Northway at FOH and Adam Schuler on monitors. "They are all great people to work with and we've really enjoyed being on the tour as well as supplying a suitably punchy system to match the energy of the (punk metalcore) music," stated Sam.

Adlib has previously worked on UK arena tours with ADTR and their late FOH engineer / tour manager Jeff Kaplan, and was delighted to reunite with these very exciting live artists now being production managed on the road by Jacob Raggio (also known for his work with Slipknot).

The L-Acoustics PA was chosen for its power and dynamics - to match the intensity of the band. In its largest format, the main hangs were 14 x K1 per side with three Kara downs, a well-proven arena configuration which is great for loud and even room coverage. These main hangs were complimented by side arrays of 12 x Kara stage left and right.
Giving the all-important bottom end, some serious oomph came from 24 of the new L-Acoustics KS28 subs positioned across the front of stage, selected for their extra 3 dBs of SPL over the standard SB28 subs.

The speaker-count included a selection of Kara lip fills and ARCS2 infills, and the system was driven by 16 x L-acoustics LA8 amps per side with three LA12 a side powering the subs. The FOH console of choice for Nate was a Midas PRO X. He ran a Neutron NB dual network bridge expansion module at FOH giving an additional AES 50 outputs into the DL451 I/O outboard insert rack. Also in the I/O rack, they ran a DN9650 multichannel interface as an AES to MADI converter going through a ProTools HD rig for recording and providing material for virtual sound checks. This proved a great tool for exciting the room with a whole range of transient sounds that will be present during the show.

The band still do a physical sound check, but the virtual one enhances and optimizes the process, minimizing the time the band need to spend onstage and allowing the audio team to be well ahead when they arrive. They also utilized two KT DN 9620 AES extenders running down a fibre multi to the stage, feeding into a DL351 stage rack. The challenge each day was the get the maximum SPLs jumping around the room for A Day to Remember's enduringly enthusiastic fans – known for their loyalty and dedication to the music and style which inspired the foundation of the Self Help Fest event in the U.S.

Onstage, Adam specified a Midas PRO 9 monitor console which he ran without any outboards using the DL431 input splitter preamps, and he also looked after the Pro Tools rig running various tracks. All five band members utilized Shure PSM 1000 IEMs with monitor mixes also provided for the three backline technicians. For additional atmosphere, they used a combination of floor monitors, including a pair of d&b M2 wedges at the front, plus side fills of two L-Acoustics Arcs with an SB28 sub underneath fills. To doubly reinforce the low end, drummer Bobby Scruggs had a couple of d&b QSubs. Singer Jeremy McKinnon uses a wireless Shure UR4D mic fitted with a Heil RC35 capsule as his standard, which is ideal for the potency and presence of his voice.

With three support bands providing great value for money to concert goers in the UK, Adlib supplied an additional console and line system monitor rig complete with d&b M2 wedges for New Found Glory and Moose Blood's opening slots, while Welsh pop-punk band Neck Deep brought their own self-contained monitors.

Fotos: Adam Elmakias


Setlist

Mr. Highway's Thinking About The End
Paranoia
2nd Sucks
Right Back At It Again
I'm Made Of Wax, Larry, What Are You Made Of?
It's Complicated
Fast Forward To 2012
We Got This
Bad Vibrations
My Life For Hire
Exposed
Have Faith In Me
Justified
Homesick
Naivety
All I Want
The Plot To Bomb The Panhandle

If It Means A Lot To You
All Signs Point To Lauderdale
The Downfall Of Us All


Tour Dates (Europe, no festivals)

22.01.2017 Motorpoint Arena, Cardiff, UK
23.01.2017 SSE Hydro, Glasgow, UK
25.01.2017 Barclay Card Arena, Birmingham, UK
27.01.2017 SSE Arena, Wembley, UK
28.01.2017 Arena, Leeds, UK
30.01.2017 Turbinenhalle, Oberhausen, Germany
31.01.2017 aus Auensee, Leipzig, Germany
01.02.2017 Palladium, Köln, Germany
03.02.2017 Sporthalle, Hamburg, Germany
04.02.2017 Columbiahalle, Berlin, Germany
05.02.2017 Gasometer, Vienna, Austria
07.02.2017 Alcatraz, Milan, Italy
08.02.2017 Volkshaus, Zurich, Switzerland
10.02.2017 Stadthalle, Offenbach, Germany
11.02.2017 Schleyerhalle, Stuttgart, Germany
12.02.2017 Le Trianon, Paris, France
14.02.2017 AB Hall, Brussels, Belgium
15.02.2017 013, Tilburg, Netherlands
17.02.2017 Stadium, Moscow, Russia
18.02.2017 A2 Club, Saint Petersburg, Russia
12.06.2017 Festhalle, Frankfurt, Germany
13.06.2017 König Pilsener Arena, Oberhausen, Germany
16.06.2017 Olympiahalle, Munich, Germany
20.06.2017 Atelier, Luxembourg City, Luxembourg
26.06.2017 Ahoy, Rotterdam, Netherlands
29.06.2017 Max-Schmeling-Halle, Berlin, Germany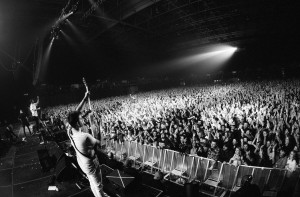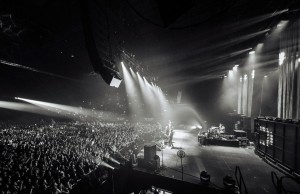 Luther: Pop-Oratorium 2017
Luthers Thesenanschlag an die Schlosskirche zu Wittenberg gilt als der Beginn der Reformation der Kirche in Mitteleuropa. Am 31. Oktober 2017 jährt sich dieses Ereignis zum 500. Mal. Anlässlich dieses Jubiläums hat die Stiftung Creative Kirche aus Witten das "Pop-Oratorium Luther – das Projekt der tausend Stimmen" ins Leben gerufen. Dieter Falk, Komponist und Produzent, und Michael Kunze, Librettist, haben das Werk erschaffen, das in Kooperation mit der Evangelischen Kirche Deutschlands (EKD), den Evangelischen Landeskirchen und weiteren Partnern in zahlreichen deutschen Großstädten aufgeführt wurde. Die Shows waren schon allein wegen ihres spektakulären Formats sehens- und hörenswert: Ein Chor mit bis zu 3800 Sängerinnen und Sängern, ein 40-köpfiges Symphonieorchester, eine Rockband und zwölf Musicalstars sorgen beim Zuschauer für anhaltendes Gänsehautfeeling und ein nachhaltiges Musikerlebnis.

Carsten Kümmel, Tonmeister des Projektes, erklärt das Lautsprecher Setup und die Mikrofonierung: "Das Lautsprecher Setup der PA und des Monitorings des Chores ist in allen Venues ungefähr gleich. Lediglich die Mikrofonierung des Chores, der auf den Rängen hinter und seitlich der Bühne sitzt, ändert sich massiv von Venue zu Venue in Abhängigkeit der baulichen Gestaltung der jeweiligen Halle. Maximal werden bis zu 3800 Personen im Chor singen." Zum Einsatz beim Pop-Oratorium kamen 56 Meyer Sound MICA Compact High-Power Curvilinear Array Lautsprecher und ein endfired Mono Sub Array bestehend aus 4 x 2 700-HP UltraHigh-Power Subwoofer mittig über der Bühne. Das Chormonitoring übernahmen zwei Reihen UPQ-1P Wide Coverage Lautsprecher. Die Systeme wurden von PRG aus Hamburg zur Verfügung gestellt. Das System Design stammte von Thomas Mundorf von PRG, der auch als zweiter FOH Mann Teil der Soundcrew war. Systemingenieur war Dirk Maron.

"Der Chor ist immer spannend", erzählt Kümmel weiter. "Mittlerweile haben wir aber sieben Jahre Erfahrung in der Beschallung von solch riesigen Chören. Beim Pop-Oratorium nutze ich ein M/S Verfahren mit einem Richtrohr, einer Acht und einer Neumann KM 184 Niere für die nah stehenden Sänger. So komme ich weg von den kleinen Insellösungen und kann dennoch die weit entfernt stehenden Sänger abnehmen und verstärken. Anfänglich gab es die Frage ob man denn so einen riesigen Chor überhaupt verstärken muss, aber ja, muss man. Und das sogar nicht zu knapp."

Aufgrund der vielen verschiedenen Musiker wurde der Soundcheck getrennt durchgeführt. Am FOH gab es zwei Mischpulte. Thomas Mundorf mischte die Solisten, Carsten Kümmel die Band, das Orchester und den Chor. Auch das Monitoring war in zwei Stationen aufgeteilt. Thomas Kellner mischte die komplette Bühne, Christian Kreinberg saß mit einem Monitorplatz im Chor und kümmert sich hier um die Anliegen der Sänger. Beide Monitorplätze wurden zusätzlich zu den Band und Solistenfeeds mit Gruppen vom FOH versorgt. "Der knappe Zeitplan der Produktion stellte eine besondere Herausforderung für die Crew dar," erzählt Mundorf. "Die Generalprobe fand immer erst am Tag vor der Show und manchmal sogar erst am Tag der Show statt. Das waren mit Linecheck für bis zu 140 Kanälen und Soundcheck für alle Mitwirkenden der Show schon recht lange Tage."

Carsten Kümmel und Dieter Falk arbeiteten seit dem Pop-Oratorium "Die 10 Gebote" zusammen, das Vorgänger-Projekt zu "Luther", das 2010 und 2012 mit bis zu 3000 Sängern, Orchester, Band und Musical-Darstellern in Deutschland aufgeführt wurde.
Credits
Musik: Dieter Falk
Text: Michael Kunze
Regie: Andreas Gergen
Choreografie: Doris Marlis
Kostüme: Sylvia Mansel
Tontechnik: Carsten Kümmel
Lichtdesign: Michael Grundner
Chordirigenten: Christoph Spengler, Matthias Nagel
Musikalische Gesamtleitung: Heribert Feckler

NRW. Band
Hanjo Gäbler (Orgel)
Max Falk (Schlagzeug)
Christian Fehre (Percussion)
Christoph Terbuyken (Bass)
Klaus Bittner (Gitarre)
Timo Böcking (Piano, Keyboards)
Jan Schneider (Trompete)


Tour Dates

14.01.2017 TUI-Arena, Hannover
21.01.2017 Porsche-Arena, Stuttgart
04.02.2017 ISS Dome, Düsseldorf
11.02.1017 SAP Arena, Mannheim
18.02.2017 Barclaycard Arena, Hamburg
11.03.2017 Westfalen) (Gerry-Weber-Stadion, Halle/Westfalen
18.03.2017 Olympiahalle, München
25.06.2017 Siegerlandhalle, Siegen
26.08.2017 Schlosskirche, Wittenberg
23.09.2017 Saalbau, Witten
24.09.2017 Saalbau, Witten
29.10.2017 Mercedes-Benz Arena, Berlin