Aktuelle News & Schlagzeilen
Alistair Smyth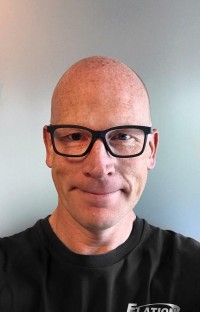 Elation Professional's European headquarters announces the hiring of Alistair Smyth, a 24-year industry veteran who joins the office's technical sales department. Smyth comes to Elation with a background in customer, technical, sales and project support and will provide technical advice, assistance and training for Elation's product line.
Originally from Northern Ireland, Smyth lived in England for many years before recently relocating to Kerkrade, The Netherlands, home of the Elation Europe headquarter office, where he has already started in the new position.
Prior to Elation, Smyth worked as a technical sales coordinator at Flashlight Ltd., a distributor of entertainment industry technology near Manchester. He has previously worked in the video department of A.C. Entertainment Technologies (Leeds) and in Canada for Christie Lites, where he was head of service in the rental company's Toronto office. He also has experience from High End/Flying Pig Systems and Varilite Production Services (PRG).
© 1999 - 2020 Entertainment Technology Press Limited News Stories