Aktuelle News & Schlagzeilen
ROE Visual presents new LED screens for fixed installation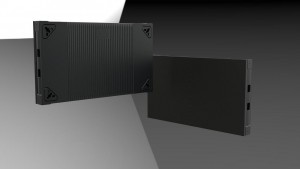 ROE Visual presents a new series of LED screens. These new LED products, named Amber and Jasper, are designed to serve the market for fixed installation and AV integration. Based on its experience with LED screens used in the live event industry, ROE Visual offers an LED panel range based on the same philosophy; adaptable products can be installed.
Amber is a 600 x 337.5 mm LED panel, deliverable in fine pixel pitches: 0.9375 mm, 1.25 mm, 1.5625 mm and 1.875 mm. The Amber LED panels support HDR technology. The Amber screen offers a flexible system, based on a native 4K 16:9 panel resolution.
The Jasper LED panels are developed for permanent video installations. Jasper is a 500 x 500 mm indoor LED panel with pixel pitches available in 2.6, 3.9 and 5.2 mm. It offers a slim-line panel design, ability for HDR mode, and a high-contrast black face.
© 1999 - 2020 Entertainment Technology Press Limited News Stories