Aktuelle News & Schlagzeilen
Axilum and Chauvet illuminate Printemps fashion runway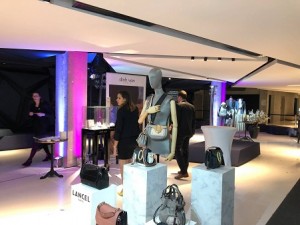 For this year's Fashion Show Spring Vélizy 2 at the Printemps department store in Paris, France, battery powered and Wi-Fi controlled LED Well Fit fixtures from Chauvet Professional, supplied by Axilum, were chosen.
Axilum used 36 Well Fit units in its lighting for the event. Many of the fixtures were used to illuminate displays, while others, positioned by the runway itself, played a more unusual role.
Instead of being aimed upward, the Well Fit units at the runway were placed on their sides so they could create a lattice work of crisscrossing light on the carpet as models paraded to showcase the latest fashions.
© 1999 - 2020 Entertainment Technology Press Limited News Stories