Aktuelle News & Schlagzeilen
Chauvet expands sales team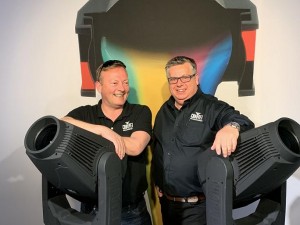 Chauvet (UK) has expanded its team by appointing Shaun Robertshaw and Ritchie Reed as Business Development Managers. The two industry professionals will be responsible for the Chauvet Professional, Chauvet DJ and ChamSys lines in the in Midlands and South markets.
Robertshaw has been involved in the entertainment lighting industry for over 25 years, most recently as sales manager at Vari-Lite and Strand Lighting for the UK. Earlier in his career, he was an area sales manager for Chauvet.
Reed, a 30-year industry veteran, comes to Chauvet after filling positions at Selecon Lighting, Martin and most recently Minuit Une.
© 1999 - 2020 Entertainment Technology Press Limited News Stories